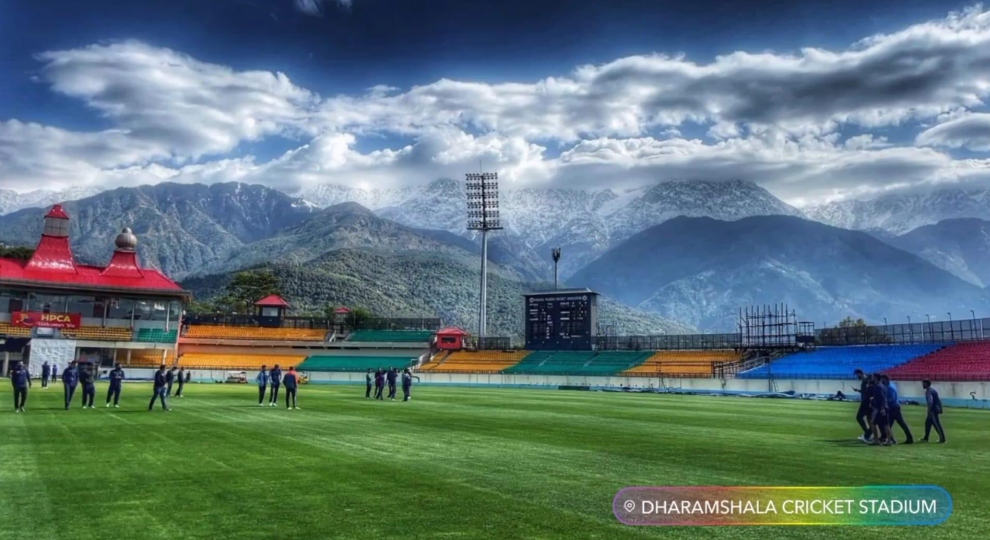 As the IPL season heats up, cricket fans are gearing up for the exciting matches to be held at Dharamshala cricket ground. With the venue being known for its scenic beauty and considered one of the most beautiful cricket grounds in the world, it is no surprise that tickets for the matches on 17 and 19 May have been selling like hotcakes.
The chairman of the IPL, Arun Dhumal, recently shared a mesmerising picture of the Dharamshala Cricket Ground, which has been decked up for the upcoming matches. In the picture, the stadium looks resplendent in its full glory, with the lush green outfield, towering stands, and the magnificent Dhauladhar mountain range in the background. Dhumal's caption of "Dharamshala is ready for IPL – How About you" has only added to the excitement surrounding the matches.
The scenic beauty of the Dharamshala Cricket Ground is considered to be one of the most stunning in the world, with the towering Himalayan Mountain range serving as a breathtaking backdrop. The stadium's unique setting is a major draw for cricket fans, who come to witness the matches and soak in the beautiful surroundings.
With the high demand for tickets, the organizers are expecting a full house for both matches. The two IPL matches at the Dharamshala Cricket Ground are expected to be highly competitive, with some of the world's top cricketers set to take the field. The matches will be played between the Kings XI Punjab and the Delhi Capital on May 17th, followed by a match between the Kings XI Punjab and the Rajasthan Royals on May 19th.
As the countdown to the matches begins, the organisers are leaving no stone unturned to ensure that the event is a grand success. With beautiful surroundings, highly competitive matches, and record ticket sales, the IPL matches at the Dharamshala Cricket Ground promise to be an unforgettable experience for cricket fans.