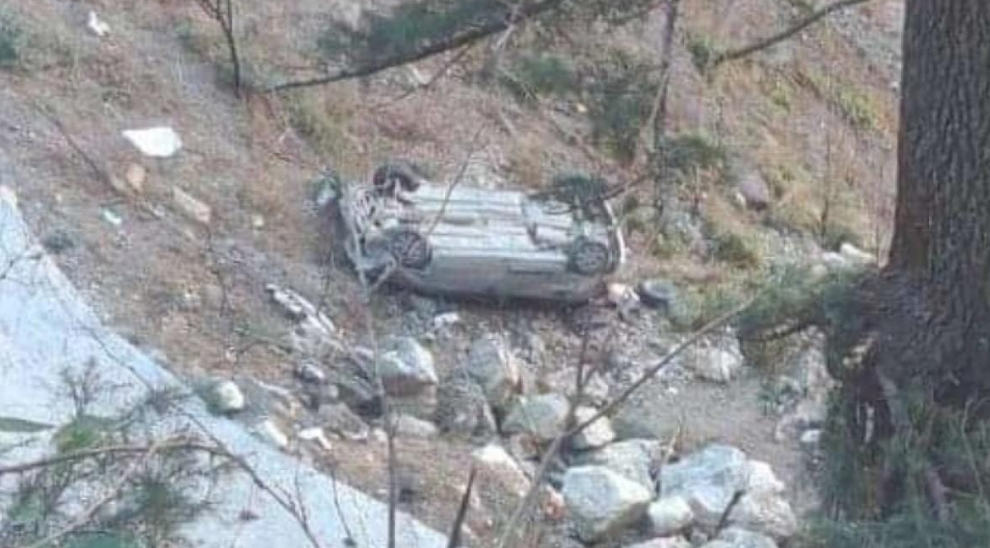 Shimla: Two persons have been killed while two sustained injuries after a car (HP 26 B 4000) they were travelling in plunged into a deep gorge in Kinnaur district. 
The deceased have been identified as Amar Singh (47), son of Ram Krishan and Mehbiir (58), son of Sohan Lal while the injured have been identified as Jagdev (50), son of Gaya Ram who was driving the car and Chandra Bhagat (42), son of Bihari Lal.
All were residents of Nichar Tehsil, Kinnaur.
The accident took place on Sunday around 6:00 am near Nichar when a driver lost control of the vehicle and it plunged into a 100-metre deep gorge, killing one person on the spot. At that time, they were on their way to Nichar from Bhawanagar. 
Police reached the spot and rescued the injured with the assistance of local residents. 
The injured were rushed to the Community Health Centre (CHC) Nichar where one of them succumbed to injuries during the treatment. 
The other two injured were referred to Mahatma Gandhi Medical Services Complex, Khaneri in Rampur Bushahr where they are undergoing treatment.
Superintendent of Police (SP) Kinnaur Vivek Chahal confirmed the report and said police is conducting the investigation.
The district administration has handed over Rs 25,000 each as compensation to the kins of the deceased and Rs 5,000 each to the injured.