Manali: Himachal Pradesh Chief Minister Sukhvinder Singh Sukhu has contributed his first salary to Chief Minister Sukhashray Sahayata Kosh.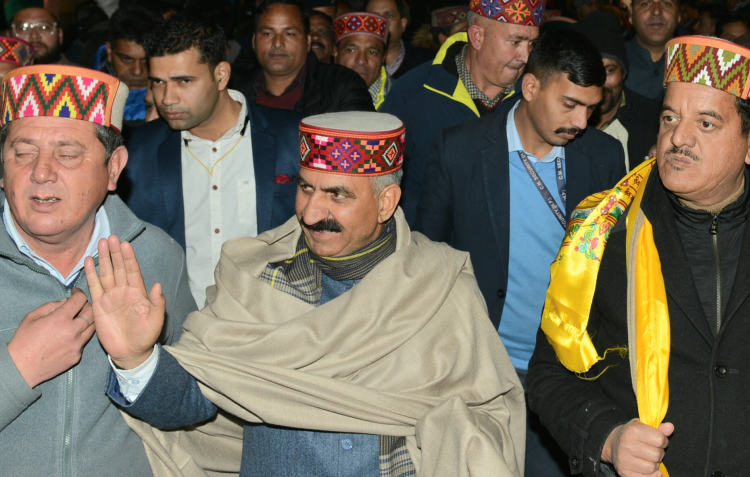 This relief fund was constituted on New Year by the State government. It was created to help needy students and destitute women get their higher education. The amount received under this fund would be spent on providing quality higher education to destitute women and students.
C M Sukhu hoped that fund would provide new dimensions to those who are capable but deprived of quality education due to financial constraints.
Sukhvinder Singh Sukhu said that 'this step is not a compassion, but a right of every person' This initiative of the Chief Minister would also be a significant source of motivation, not only for the public representatives but also for the common citizens to contribute to this fund.