Pandoh/Mandi: Despite the government's tall claims to curb illegal mining in the state, the nefarious activity continues. A recent case came to light yesterday night in Pandoh, Mandi where mining mafia had reconstructed a temporary road just below the Pondoh transit camp and was indulged in the illicit activity, locals informed TheNewHimachal.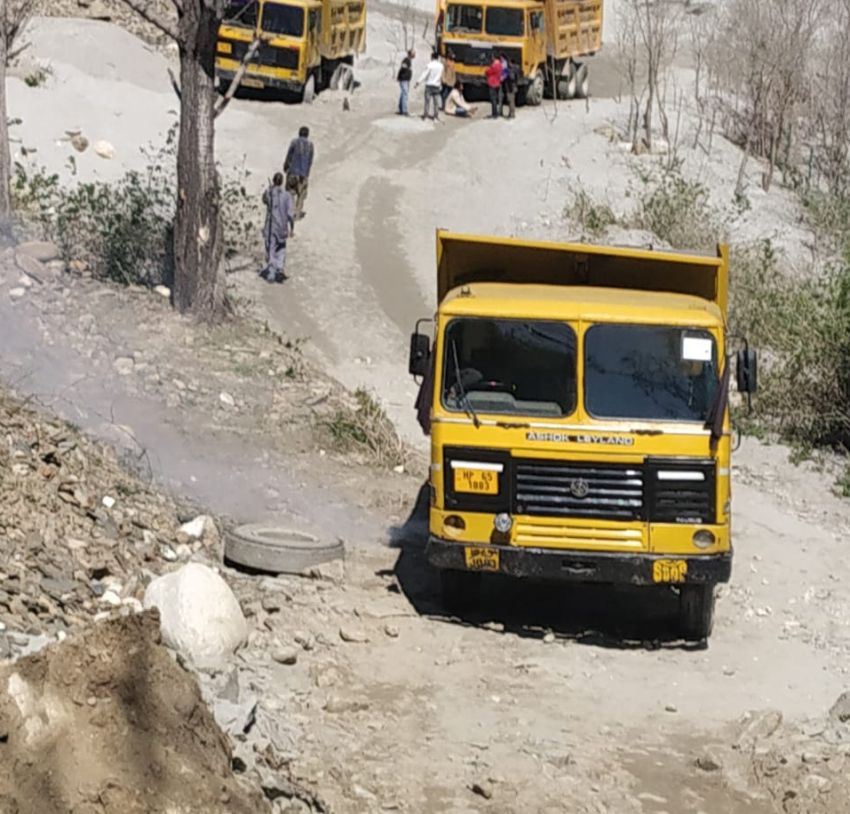 Three tipper trucks and a JCB machine of a construction company were caught from the site by locals. According to eyewitnesses, when local residents approached the site, drivers and JCB operator fled from the scene.
Vigilant locals filmed the entire act and circulated the clippings on social media.
Mining officer Uday Sharma has confirmed the report and claimed of taking strict vigilant to keep a tab on illegal mining. Police has already issued challans against three tippers and a JCB machine.
Sharma said that the department had dismantled the road a few days back, but mining mafia dug up the road last night again. The department has again blocked the road, the mining officer claimed.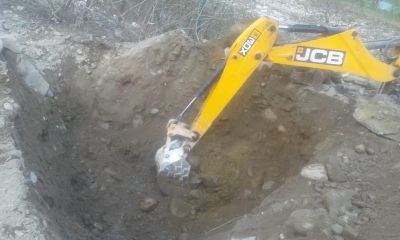 As per the locals, illegal mining had been going on for the past few days and there was no action from the authorities.
Locals have demanded strict action against culprits that sets an example.