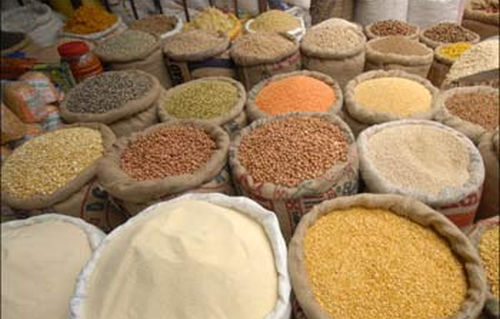 In the food ministers' conference on food security bill, Himachal Govt today demanded provision of adequate pulses and cooking oil at subsidized rates in food security bill. While speaking in the conference New Delhi today, Himachal food, civil supply and consumer affairs minister GS Bali said that state is already providing 3 pulses, cooking oil and iodised salt at subsidized rates through PDS system at its own cost despite of financial constraints.
He said that 100% population of the state had been covered under Targeted Public Distribution System (TPDS) in the state through a network of 4737 fair price shops. He demanded that entire population of the state should be covered under Food Security Bill as against the present proposal of covering 75% of rural and 50% of the urban population. He said that the hill State due to its difficult topography was not able to produce sufficient foodgrains therefore at least seven kg food grains per person per month be provided under the Bill as against the present provision of five Kg food grain per person per month. He also demanded that 25 Kg of rice and 10 Kg wheat should be provided instead of 15 Kg of rice and 20 Kg of wheat as proposed in the Bill. He said that 70% of the state PDS outlets were operated by the State Government and cooperative societies while the remaining 30% were rigorously monitored by the State Government.
GS Bali also demanded the enhancement in storage capacity for foodgrains in stores of Food Corporation of India (FCI) as well the HP State civil supply corporation so that at least 3 months requirements could be stored in order to meet any eventuality. He said that at present the combined food storage capacity in the state is 46160 MT and demanded liberal financial assistance for enhancing the food grain storage capacity of the state. He request union Govt to provide maternity benefit of Rs 1000 per month for pregnant women and fortified atta and iron rich diet for adolescent girls to meet their nutritional requirements and iron deficiencies. He demanded financial assistance of Rs 19.42 crore for the computerization project and also requested 100% financial assistance for implementation of e-PDS, establishment of CCTV cameras and GPS system under TPDS to stop diversion of food grains etc.