The state government has decided to set up a quality check squad in Chief Minister office to ensure quality works being undertaken by various line departments in the State like PWD, IPH, HPSEB, Rural Development and Panchayati Raj Department, Tourism Department, Urban Development department etc.
Chief Minister Jai Ram Thakur, in a meeting of senior officers of the State Government here today, said that the quality squad would be an independent third party which would be hired by the State Government through private consultants for which modalities would be finalized soon.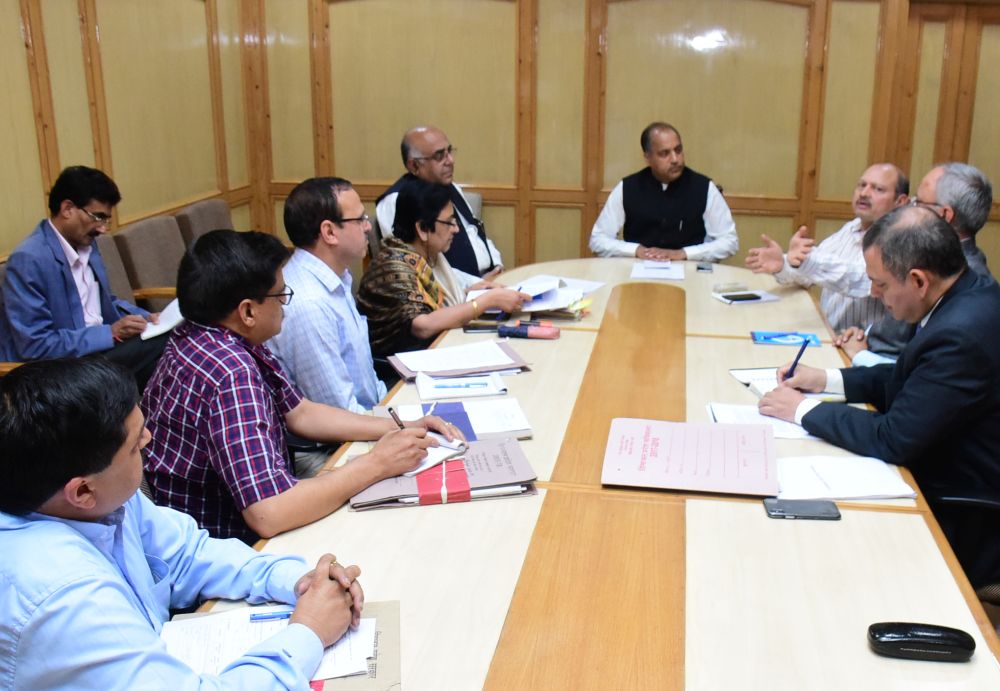 The squad would be headed by Additional Principal Secretary to Chief Minister Sanjay Kundu, and would conduct random quality checks for the works being executed by the various departments of the State, he added.
Chief Minister said that this decision of the State Government was in accordance of budget assurances made in his budget speech of 2018-19. He said that this would ensure quality work in various developmental projects being implemented in the State and help in reducing the complaints of poor quality in various works.
He said that State Government was committed to provide responsive and accountable governance to the people of the State. He said that this mechanism of third party inspection would also ensure quality of roads and bridges besides other infrastructures. He said that the squad would carry out surprise inspections of construction works.
Chief Secretary Vineet Chawdhary, Additional Chief Secretary-cum- Principal Secretary to Chief Minister Dr. Shrikant Baldi, Additional Chief Secretary, PWD Manisha Nanda, Additional Chief Secretary Finance Anil Kumar Khachi, Additional Principal Secretary to Chief Minister Sanjay Kundu, Engineer in Chief PWD R.P. Verma were also present on the occasion among others.