Solan: In a major bus accident, eight people were killed and 11 others were injured when a private bus skidded off the road and fell into a gorge at Nei-Neti area of Rajgarh sub division in Sirmaur district on today morning.
The ill-fated bus was on its way to Solan from Manva.
Villagers rushed to the spot and helped the injured before the authorities came. They also informed the police. Injured were admitted to the Regional Hospital in Solan.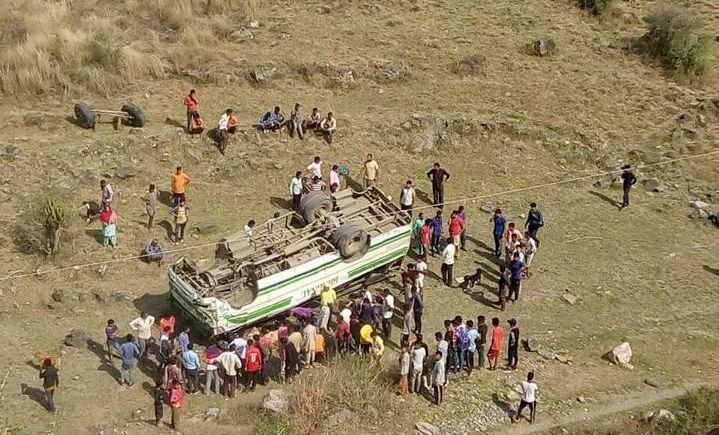 After receiving the information, officials from district administration and police department have reached at the spot. JCB machines were used to retrieve the bodies trapped in the mangled remains of bus.
Governor Acharya Devvrat and Chief Minister Jai Ram Thakur have expressed deep grief over the bus accident.
The Chief Minister directed the district administration to provide all possible help to the families of the deceased and also every assistance and best treatment to those injured in this accident.