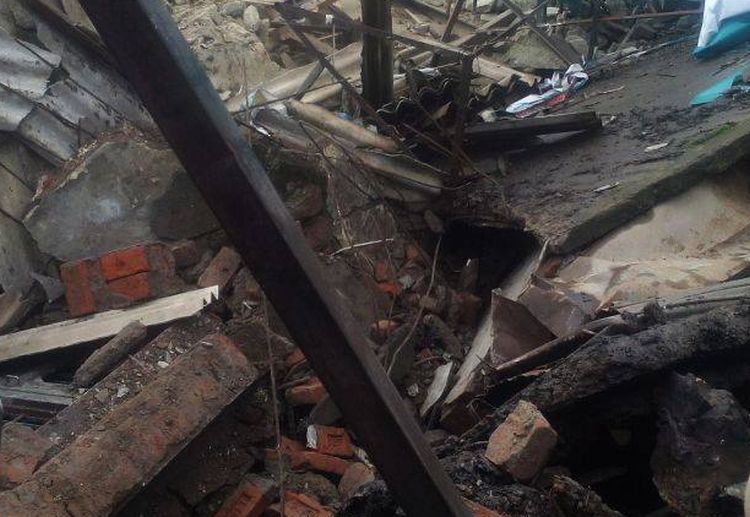 Two persons were killed and six other injured when a HRTC building at Theog town collapsed today after heavy rain in the region.
Injured have been admitted in Theog hospital, while two injured persons were admitted to the state-run Indira Gandhi Medical College and Hospital in Shimla.
The two-storey building housing the office of the state roadways was in a dilapidated condition and it's claimed that the local administration had declared the building unsafe about three years ago.
Chief Minister Virbhadra Singh has mourned death of two persons. He prayed for the peace of the departed souls and expressed his deep sympathies with the bereaved family members. He wished speedy recovery to the injured and directed the administration to provide best treatment to the injured admitted at IGMC, Shimla.
Transport Minister GS Bali announced financial assistance of rupees five lakh each to the family members of the deceased. He said one family member of the family would be given employment as Transport Multipurpose Assistant in the department.
He said the Transport department would bear all the medical expenses of the all five injured of the incident.