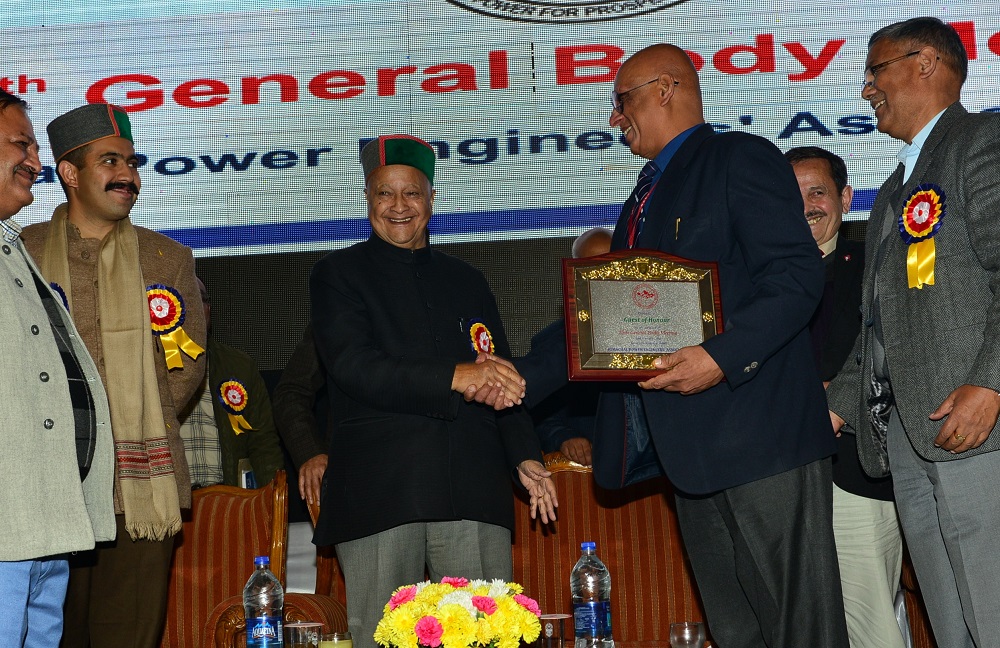 Shimla: Chief Minister Virbhadra Singh has cautioned trade unions, particularly those, who for their political mileage try to create ruckus and resort to violence by misguiding labour working in the hydel power projects in the state.
The Chief Minister, in a 25th General Conference of the Himachal Power Engineer Association (HPEA) today, stated that unnecessary ruckus only delaying timely commissioning of projects and also enhancing its cost. Veteran leader said
"legitimate demands of the labourers must be met, they should be given their dues they are entitled for and as and when payable, but the undesirable means of violence for political survival and recognition by Trade Unions would not be tolerated"
Virbhadra Singh stated that some trade unions were egging workers on, particularly in the tribal and far flung regions of the State, to resort to agitation merely for their political existence. He cautioned such scrupulous elements and made clear to take strict action against them.
The hydro projects in Kinnaur, Chamba and other far flung areas face lot of problem due to such people, he said urging trade unions to solve the genuine issues if any on the negotiation table instead of creating problems for themselves and the local people. Any such type of intolerance, or violence would be given befitting reply. The Chief Minister said that he had always been in favour of the working class. They come from far and wide for earning and should be given the legitimate share.
He also expressed concern over undue delay in commissioning of run of the river, Sawara-Kuddu (111 MW), Kashang Hydel Project 195 MW (three Units of 65 MW) and Sainj (100 MW) projects. He said that unnecessary delay in commissioning escalates the cost and directed to get completed the under-construction hydel projects well within time.
Singh also caution erring contractors and asked them to treat workers nicely and clear their entitlements timely.
He directed the Board to ensure that all the legitimate demands of the labourers working in hydro projects be conceded well in time by questioning the contractors if they fail to give incentives due to the labourers.