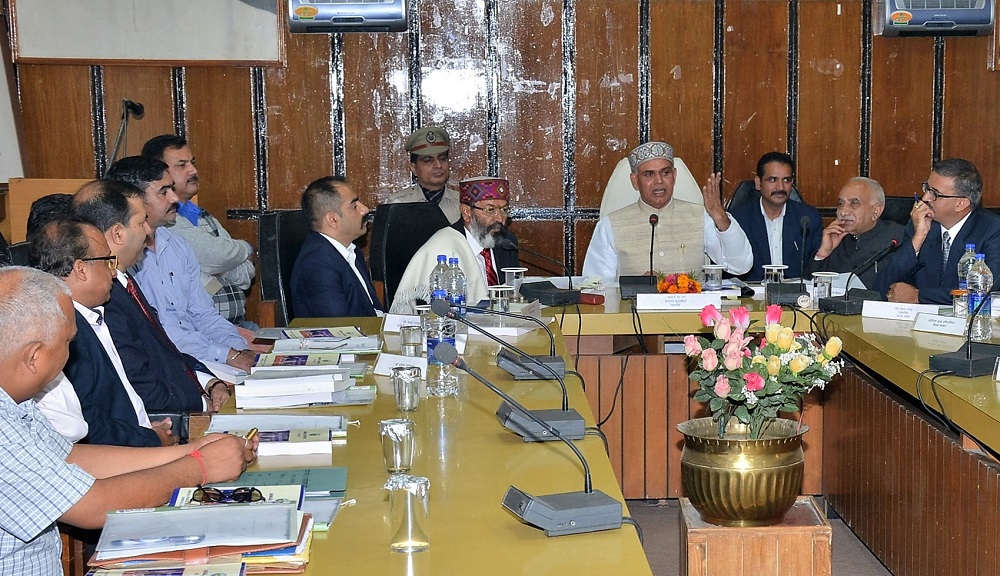 Shimla: Politically motivated agitations and strikes are frequent scene at Himachal Pradesh University, Shimla. On the name of student welfare, student political outfits, most of them are controlled by the major political parties, many invaluable teaching hours are being sacrificed, in every session.
Unhappy over the unproductive political activities at the University campus, Himachal Pradesh Governor and Chancellor of the HP University Acharya Devvrat said that universities were the centres of higher learning and human development but unfortunately political activities in such institutions pollute the educational environment and regular incidents of strikes at university level give a bad impression.
The Governor, while presiding over the 27th Annual Court meeting of HPU, Shimla today, added that universities were institutions of intellectuals and should give an impression of wisdom and learning.
Acharya Devvrat advised concerned people to think about the problem and come forward to resolve it for the benefit of the institution. He said
"It was our responsibility to give right direction to the youth and their constructive suggestions should be taken as well to improve the overall atmosphere of the educational institutions"
The Governor said that any educational institution could attain new heights, provided one and all associated with it show strong will power and work honestly besides sharing responsibility and accountability. He said that power of idea was much bigger and right path could be shown to students through contemplation and positive direction. Besides increasing the ideological enlightenment, ability to work together should also be enhanced to yield meaningful results. He stressed the need to work with commitment and diligence in the direction of social reforms and providing quality education to the young generation and making them capable in every respect.
HPU had achieved many milestones and efforts were being made to provide quality education, Governor said and hoped the university would certainly be included in the A-Grade category in the country shortly.
Kasumpati MLA Anirudh Singh was elected unanimously to the Executive Council (EC) and Dr. R.P. Luthra, Principal, HP Dental College Shimla and Dean, Faculty of Dental Sciences was elected unanimously as a member for the Dental Council of India (DCI).
The University Court approved the annual reports for the year 2013-14 and 2014-15 to be placed before the State Legislative Assembly. The University Court also approved the annual accounts and audit report for the year 2011-12.