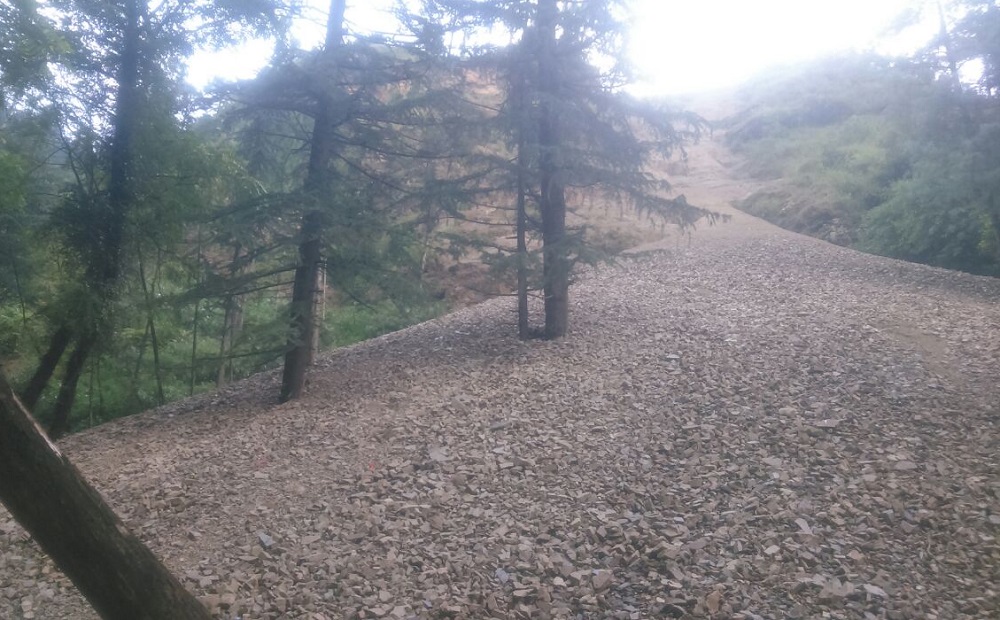 Shimla: A resident of Shimla, in a letter to Honorable High Court of Himachal Pradesh, has alleged an influential person of carrying illegal mining and dumping activities in two villages under Mashobra Forest Range that has already damaged many trees and is threatening about 400 green Deodar and Baan trees spread on the piece of private land. In the letter, the mining officer and Forest Range Official are alleged of inaction despite written complaints.
The complainant, in his letter, alleged that Jagdish Thakur, a resident of Barmu village, is indulged in unscientific and illegal mining activity near Kelti and Barmu. It was also alleged that said person has already axed about 12-15 green deodar out of hundreds of trees lined up to be felled for mining.
The mentioned spots are mere couple of kilometers away from HP HC Judges Colony in Keleston, Shimla, said the letter. It was also mentioned that the forest guard chowki is located just half a kilometer from the location of mining, the complainant alleged, still it was intentionally ignored.
Complainant alleged that he had filed a written complaint with the forest guard and the Forest Range Officer Mashobra on September 13, 2016 despite which no damage report was registered. Instead the official who visited the spot also favored the contractor.
Alleged person is also accused of dumping massive amount of mining waste/debris that has not only caused damaged to about 35-40 green trees but is also threatening nearby check-dams constructed on the adjacent nullah and a sewerage treatment plant.
Said person, a bank employee, enjoys influence in political and administrative sphere. Using his influence, he managed to change the status of his private land from 'Bani' (Forest area) to 'Ghasani' in order to facilitate mining activity for quarrying construction material, alleged the complainant in his letter.
It was urged to the Honorable High Court to take notice of this grieve environmental disaster of unlawfully quarrying stone and order appropriate action against the culprit and prohibit mining activity in the area immediately to prevent felling of trees and other damages caused by dumping activity.