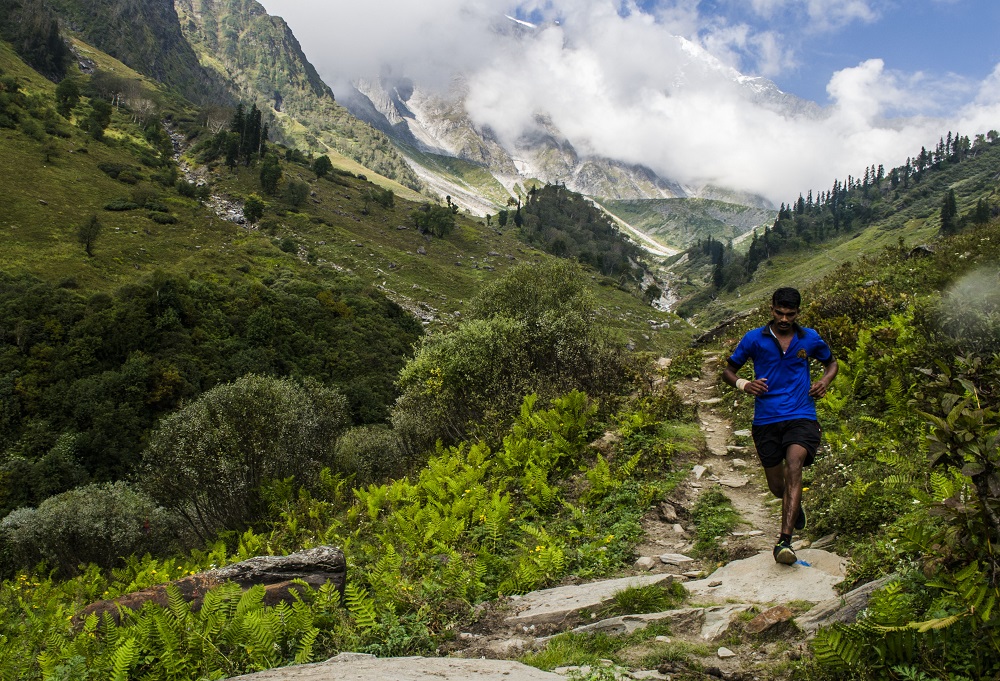 Manali: The one of a kind skyrunning race in Manali successfully culminated on Sunday. A record number of 53 runners (including 4 women) from all over India participated in the two categories in the race that reached the highest altitude of 3,350 meters. 36 runners ran the 30km distance and 17 participated in the 60km category.
The Chief Engineer of the Project Rohtang Tunnel Brig. DN Bhatt, flagged-off the race at 6am. The race started at the altitude of 2,450 meters in Solang Valley and the total elevation gain in the 30km category was 2,650 meters; it was double in the 60km category.
Deepesh Chhetri from Darjeeling won the 30km category in 3 hours and 10 minutes and went away with the first prize. The Manali lad Hemraj finished the 60km in record 9 hours. Only 23 people could finish the 30km category within it cut-off time of 6 hours and 7 people in 60kms with a cut-off time of 12 hours.
The race had all the type of trails and terrain one could imagine – forest trails, slushy, pebbles, boulders, gravels, river bridges, stream crossings and a little part of it was on the road as well that had no traffic at all. Some sections were steep and the tired runners had to cover it by trekking.
The runners were quite happy and enthusiastic although very tired with aching muscles after the race. It was the first of a kind experience for many. Even the very seasoned road runners found it quite challenging. One of the finisher of the 60km category, Nakul Butta, said, "It was a tough but incredible race. I hope this race will boost the whole new kind of trail runners that India lack. It is very different than road running and the trails and surroundings were very picturesque." The runners were overwhelmed by the beauty of the Himalayan ranges around while pushing themselves towards the finish line.
The Race Director of the event, Vishwas Sindhu, bagged second prize. He said, "It is very motivating for me to see the enthusiasm of the runners and their will-power to push themselves to reach the finish line. It has filliped the idea more to organize the trail running races on a bigger scale from year onwards so that our city runners gets another kind of running experience. There are trail running and skyrunning races around the world and hopefully soon enough, we'll see an Indian representing the country."