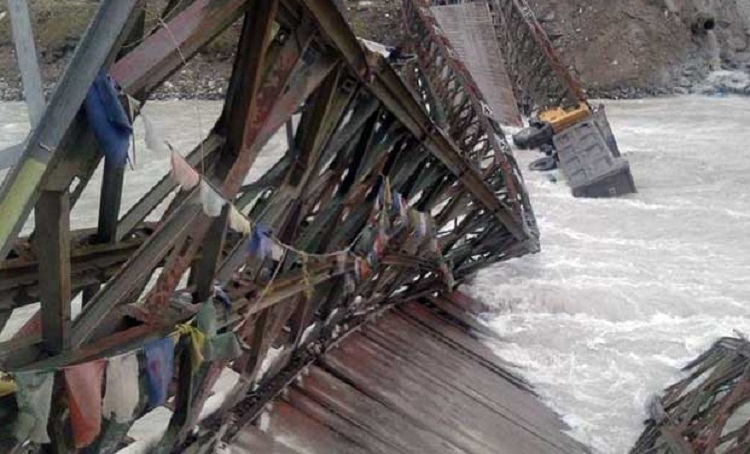 A supply bridge for the under construction 'Rohtang Tunnel' project collapsed due to strong currents in the Chandra river while a truck was crossing it on Monday.
The driver of the truck was rescued immediately.
The temporary Bailey bridge was the only approach to the tunnel from the north portal near Telling village at Sissu in Lahaul and Spiti district. Chief Engineer of Rohtang Project Brigadier D N Bhatt is confident to restore the bridge in next four-five days. The 170ft bailey bridge was constructed in 2006.
Heavy rain is also wreaking havoc in other part of the state as well. After incessant rains a massive rockslides had blocked the National Highway-5 near Choura in Kinnaur district of the state.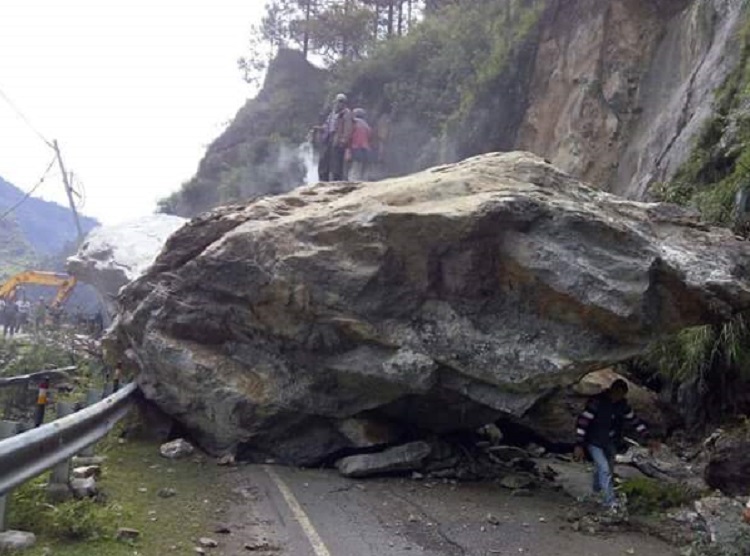 The NH-5 is a lifeline of the district that connects the Kinnaur district with the Shimla district. However, now the state PWD has cleared the rock and opened road for vehicular traffic.
In another tragic incident, a portion of a private school building at Kumarhatti in Solan district has collapsed today. Luckily 342 schoolchildren and staff of the Sarvhitkari Shiksha Niketan School had a narrow escape as school authority had rescued the students just a few minutes before its portion collapsed.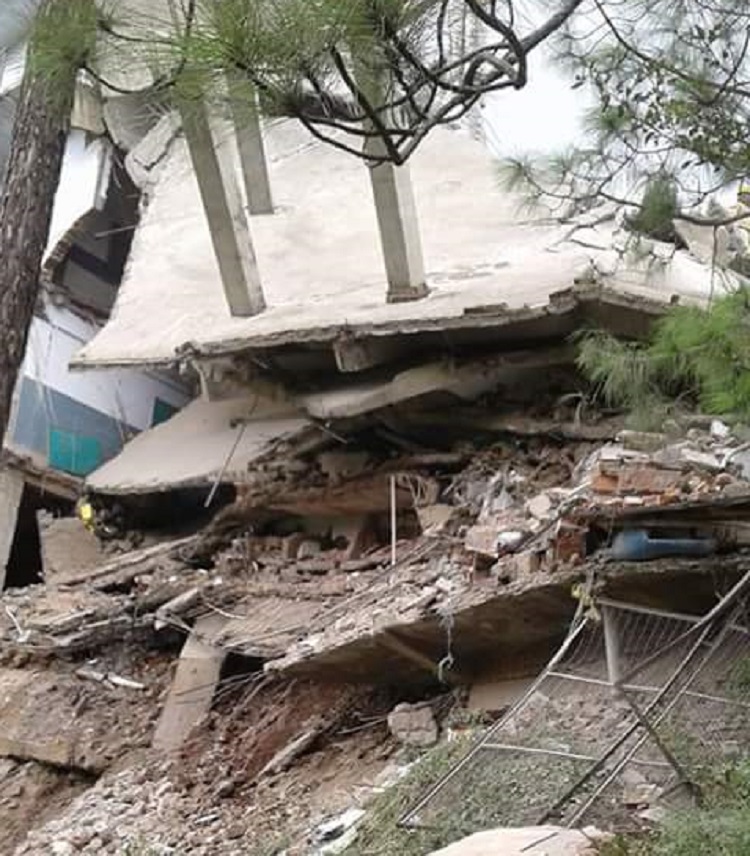 Deputy Commissioner Solan Rakesh Kanwar clarified that School will be closed till building declared safe by the administration. He also order enquiry to look into the reasons that led to the collapse of the building.