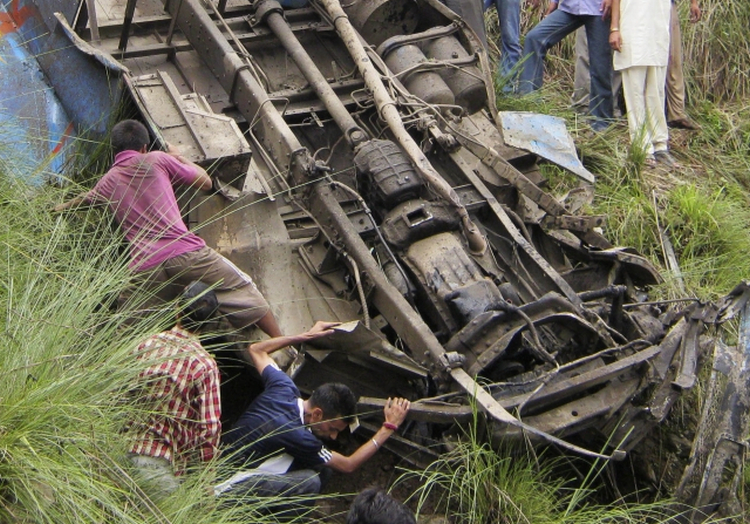 In a tragic accident, at least seven persons, including two women, driver and conductor of bus, were reported killed and nine injured when a private bus rolled about 700 meters down into a gorge near Haripur Dhar in Sirmaur district today.
The ill fated bus was on its way to Baddi in Solan from Ratwa village of Sirmour district.
A per reports 20 passengers were on board and all seven deceased were killed on the spot while most of the injured were also in a critical condition. Deceased were native of nearby villages of Haripur Dhar region. The bodies have been sent for post mortem and a case has been registered.
Though, the actual cause of accident is not known yet, but it appears that the driver might have failed to negotiate a sharp curve and the bus fell into the gorge.
Governor Urmila Singh and Chief Minister Virbhadra Singh have expressed grief over death of passengers. They expressed their sympathies with the bereaved family members and wished speedy recovery to the injured passengers.
Image: ibtimes