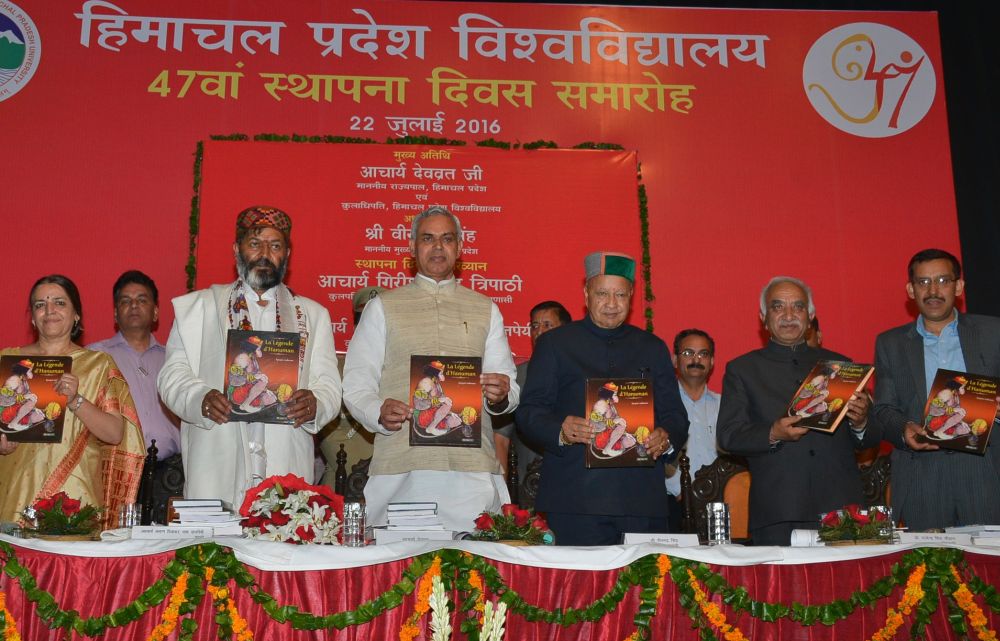 Shimla: Himachal Pradesh University (HPU) today signed a memorandum of understanding with Indian National Trust for Art and Cultural Heritage (INTACH) for conservation of all types of arts and crafts.
The agreement was signed by Registrar HPU JS Negi on behalf of the University and Nilabh Sinha, Principal Director, Indian Conservation Institute of INTACH in the presence of Governor Acharaya Devvrat, Chief Minister Virbhadra Singh and Convener/Chairperson, of INTACH Himachal Pradesh, Malvika Pathania.
With the signing of this MoU, INTACH intends to develop training modules in conservation of arte-facts. There will be training programmes focused on conservation of paintings, paper, manuscripts, display, storage etc. which will develop the understanding of conservation and preservation to the students and faculty of the University. Focus will also be on developing research programmes on conservation science with the collaboration of the University, said Malvika.
INTACH will open a conservation Lab at the University which will not only undertake training porogrammes, but also undertake practical conservation work and projects thereby creating job opportunities in the sector and also cater to the needs of conservation in H.P largely.
Another MoU was also signed between the Himachal Pradesh University and Central Research Institute (CRI) in Presence of both the Governor and the Chief Minster. The MoU will pave the way to promote academic research between HPU and CRI.
CRI Kasauli, is now the mother Institute for whole of South-East Asia for producing vaccine and serum.
The institute is also conducting stability studies of rabies vaccine exposed to different temperatures over various time periods. Furthermore, it is conducting studies on the effects of pertussis toxin, using the mouse weight gain test in order to establish the toxicity of pertussis vaccine.