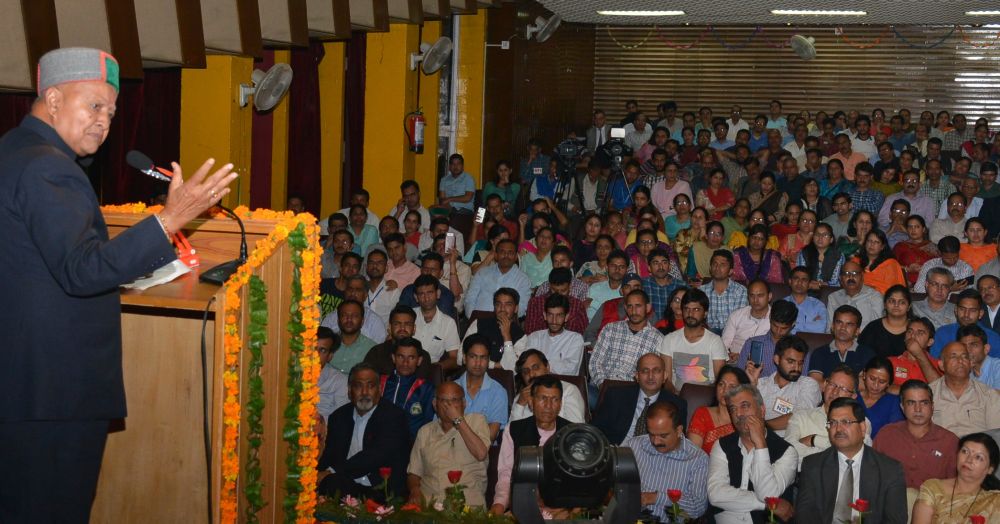 Shimla: Talking tough against anti-social elements in the Himachal Pradesh University, Chief Minister Virbhadra Singh asked University authority to take stringent action against them.
The Chief Minister, while addressing on the occasion of HPU 47th foundation day celebrations today, said the University was one of the excellent centre of learning only for those who want to pursue their studies seriously and with commitment and zeal, realizing their secured future. He said
"It has been often observed that whenever after vacations the University opens for admissions, there were few political students' outfits who erect their tents, misguiding students and their only purpose is to create mischief and disturb the academic atmosphere during the entire session"
Such people neither study themselves nor let others do their job, said Virbhadra Singh adding that enough was enough, as time has come to expel such miscreants from the University.
He said that difference in ideology of political student outfits doesn't mean that one should try their wits in academic institutions and impose their directives on the newcomers. He asked the University to strictly act against such anti-social elements as per the law. He said that they have become professional agitators and only take admission in University to disturb and agitate. University for such mischief makers was an easy gate way to enter politics, but they were mistaken, he added.
The Chief Minister also challenged such forces to come out to fight open political battle during the assembly elections where they will come to know their actual stand. "Staging 'Dharnas' and vitiating the academic atmosphere, raising slogans, manhandling their teachers won't ever be tolerated and the guilty would be dealt with a heavy hand", he said.
The Chief Minister said that few of their leaders visit me every day, have tea with me and listen to my advice also, but the moment they exit my room they seemingly forget what is told to them.