Shimla: Himachal is prone to various hazards both natural and manmade. Himachal, being nestle in the fragile Himalayan strata, is prominently exposed to earthquake and as per the recorded history, the state has been shaken by more than 120 times by earthquakes having a magnitude of 4.0 and above on the Richter scale.
As per the Bureau of Indian Standard (BIS) seismic zoning map Kangra district has 98.6 percent area liable to the severest design intensity of MSK IX or more, while Mandi (97.4 percent) and Hamirpur (90.9 percent) are other districts fall in this category.
Chamba and Kullu have 53.2 percent and 53.1 percent respectively area liable to the severest design intensity of MSK IX or more.
As per BIS seismic zoning map remaining area of these districts being liable to the next severe intensity VIII.
Two districts, Bilaspur (25.3%) and Una (37.0%) also have substantial area in MSK IX and rest in MSK VIII. The remaining districts also are liable to intensity VIII.
To mitigate the loses, the state government, with the assistance of National Disaster Management Authority, Ministry of Home Affairs, Government of India, frequently conducting Mega Mock Exercises.
The today's mock exercise on Earthquake Hazard was largest among all the exercises involving all the 12 districts, educational and technical institutions, government departments, and the mock exercise will be conducted in sites across the State.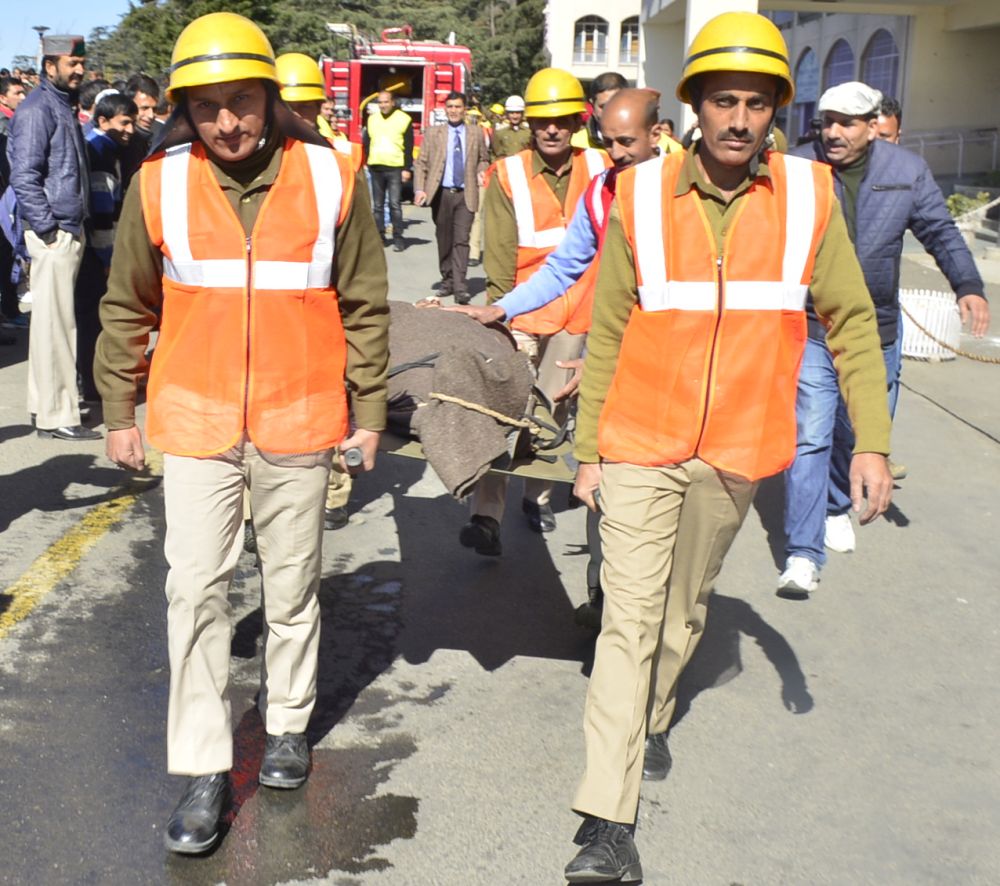 The State Government is also claiming of taking steps to prepare the State for Earthquake disaster. Notably Himachal Pradesh has prepared Hazard, Vulnerability and Risk Assessment (HVRA) Atlas; and the State is the only Himalayan State which has prepared such Atlas in the country.