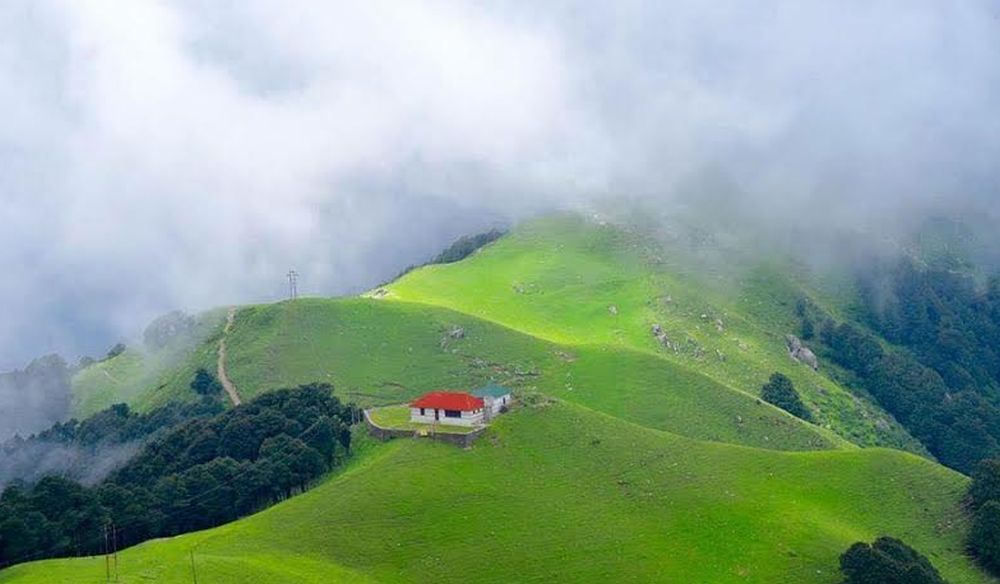 Shikari Devi temple is another great place of religious importance to people in Mandi district of Himachal Pradesh. Mandi is also known as 'Dev Bhoomi' due to enormous local deities and a rich religious history.
Shikari Devi is believed to be the 'goddess of hunters' in Indian mythology. Hunters used to pray to Shikari Devi for success before going on a hunt. Dwapar Yug, the age of Pandvas and Lord Krishna, has also a small mention of Shikari Devi. It's believed that Pandvas had meditated here to gain blessing of the goddess. The temple has stone idols of the goddess under open sky.
According to the legends, the temple has always been roofless. Whenever devotees tried to put a roof over the temple, they always failed badly. It's believed that it never snows over the temple premises. If it ever does, it melts away quickly.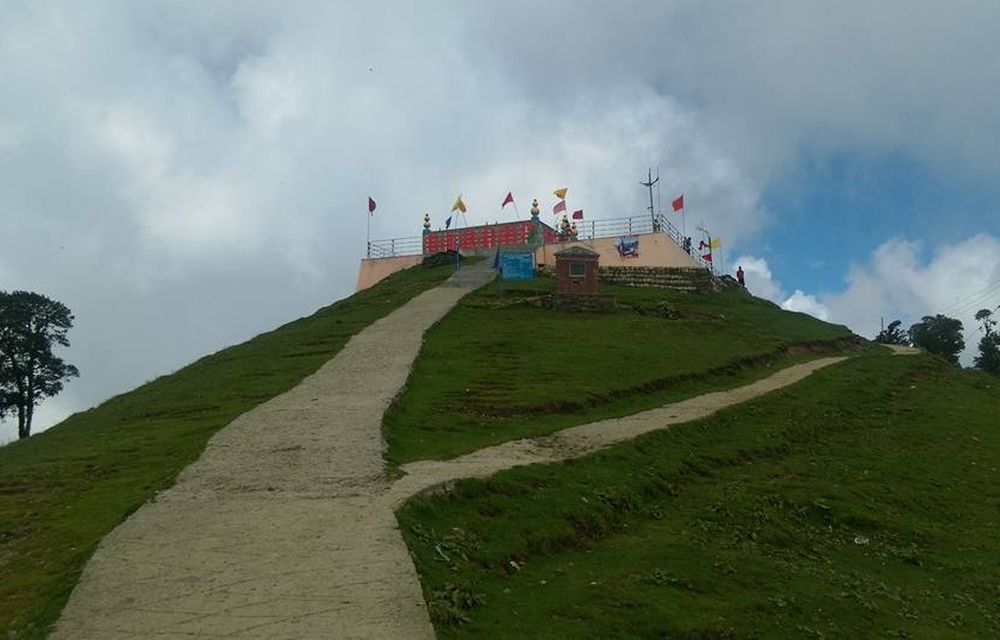 Why to visit Shikari Devi
Shikari Devi is one of the real serene Himalayan destinations that offers not just incredible scenic beauty, but also compliments rich Himalayan wildlife too. Being at Shikari Devi, one has numerous treks and other activities to choose from.
Notable activities
Trekking
Other than being a popular pilgrimage, Shikari Devi – at an altitude of over 2850 meters from sea level – makes for a perfect treat for trekkers, hikers, campers, and night safari lovers. Snow-capped mountains in backdrop don't seem to be in a good harmony with each other, but clouds and fog ensure ceasefire is upheld. The entire trek is covered with a thick forest of deodar, coniferous and orchid trees. Although, Shikari Devi can be trekked from Bagsaid, Kandha, or Karsog, but Janjheli is the most preferable.
Night Safari at Shikari Devi Wildlife Sanctuary
Shikari Devi has a wildlife sanctuary that offers an intoxicating blend of hills and woods on its tough terrains. The region is rich in Himalayan wildlife, and organized night safaris offer glimpses of goral, monal, black bear, barking deer, musk deer, and leopard.
Camping
Shikari Devi is a decent Himalayan place for camping under the star-studded sky arranged by travel agencies. Best time for camping is from April to mid-June.
How to reach Shikari Devi
Shikari Devi is located in Janjehli, which is about 80 kilometers from Mandi. A motorable road takes you all the way to Janjehli. Thereafter, you can trek up to the hilltop where the temple is situated.
By road
Once you reach Mandi, Janjehli can be reached through private cabs or by bus. A journey of over 80 kilometers on a curvy road snaking through forests and small hamlets of slate-roofed houses takes about two hours to reach Janjehli from Mandi.
By train
Joginder Nagar, located at a distance of 56 kilometers from Mandi, is the nearest available narrow gauge railway station. Another railhead which can get you near the holy shrine is at Pathankot, situated at a distance of over 200 kilometers, which is very well connected to main railway networks.
By air
The nearest airport is located at Bhuntar, at a distance of 39 kilometers. As the airstrip is small and narrow, only a couple of flights take place per day. As the air strip is embedded deep in the Kullu valley and surrounding peaks rise thousands of feet higher on both ends of the runway, hence weather conditions often play a very vital role in landings and takeoffs.
So depending on your budget, you can decide to embark on a spiritual journey to this pristine place and seek blessings of the hunter goddess of the Himalayas.