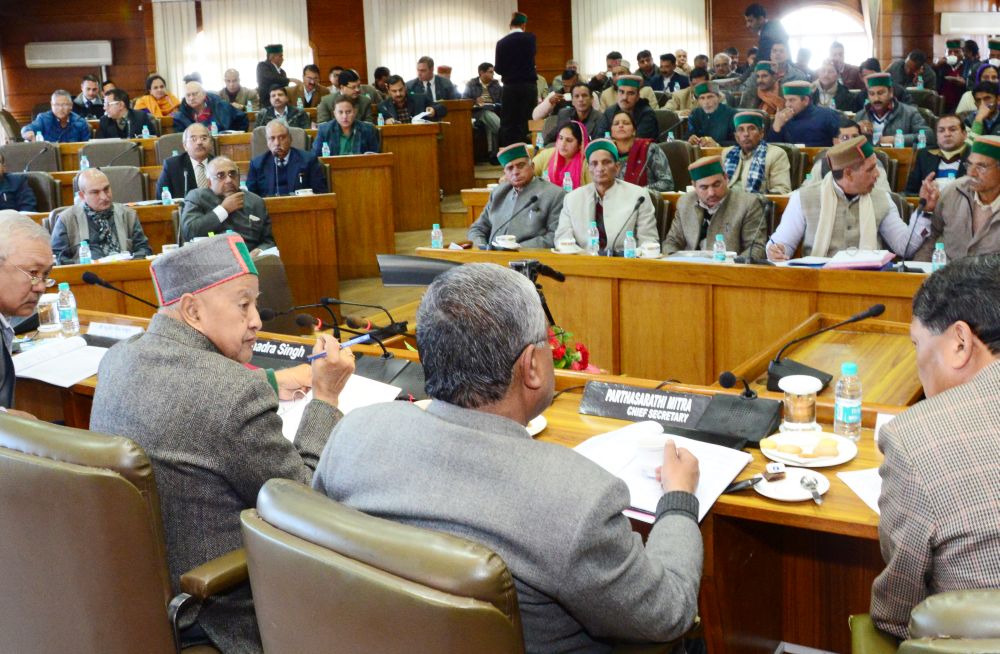 Shimla: Himachal Pradesh Chief Minister Virbhadra Singh has directed to submit the status of funds spent under Local Area Development Authority (LADA) on development of the areas which fall in periphery of hydel projects in the State.
The Chief Minister, in the 16th State level Gaddi Welfare Board meeting today, also directed for construction of Sheep washing farm at Hadsar.
A decision was taken to provide adequate funds for renovation of Sheep Dip farm in Bandla Surad in Palampur and in Utrala.
The Chief Minister said the government aiming to develop the non-tribal areas, which has considerable population of Gaddi community. There were 924 such villages which fall in non-tribal areas inhabited by the community. To develop such areas having population of more than 40 percent and extend other benefits to the non-tribal gaddis, a sum of Rs 4 crore is being spent on construction of roads, Rs 75 lakh on drinking water and irrigation schemes, Rs. 2.45 crore on agriculture and horticulture, Rs 85 lakh on Animal husbandry and Rs 1.37 crore for construction of community buildings.
Virbhadra Singh directed to give protection to Gaddis when they move with their flock during winters towards the lower areas and vice-versa.