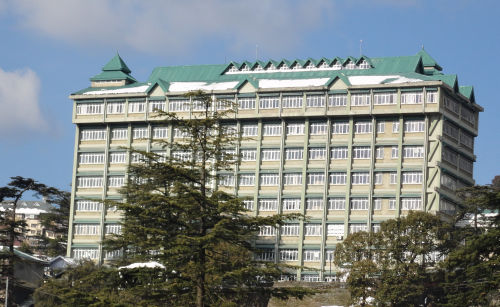 Himachal Pradesh government has withdrawn its petition from the high court against ski resort project. Advocate General Shrawan Dogra revealed that the state government withdrew the LPA (letters patent appeal or intra-court appeal) pending in the court of Chief Justice A.M. Khanwilkar and Justice R.B. Misra against the promoters of the Himalayan Ski Village.
Earlier, in June 2012, HP High Court had quashed the show-cause notice issued by the state to the promoters and had directed the company to obtain the necessary clearances, including environmental, within six months. The then BJP Govt subsequently moved the LPA citing another high court judgment that banned construction activity in the Kullu-Manali region on grounds of eco-sensitivity.
The present Congress government has already clarified that the company could go ahead with the project, provided it gets fresh clearances, including the environment impact assessment report.
The Himalayan Ski Village project, which proposes the laying of world-class ski slopes, and the construction of five-star hotels with an investment of Rs.1,581 crore ($293 million). It'll have 700 Hotel rooms, restaurants along with an 'Indian Village' shopping experience; a 20,000 sq ft convention facility and a high end spa; and an entertainment/performing arts center.