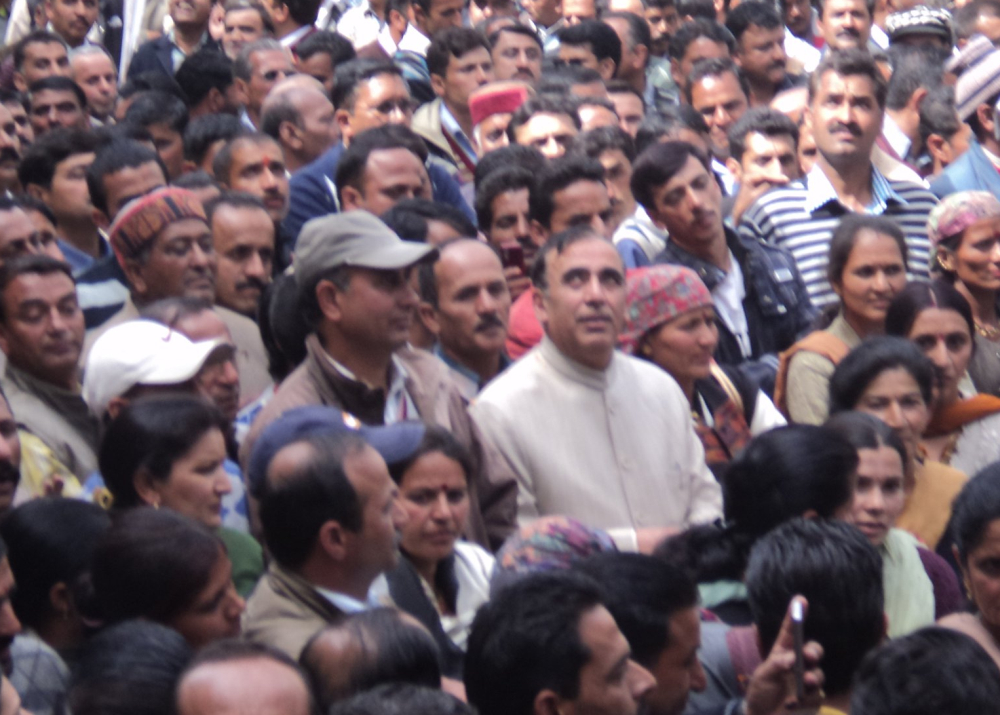 Shimla: Senior BJP leader and former Horticulture Minister Narinder Bragta has leveled serious allegations on the State Government as he accused it for awarding Theog-Hatkoti-Rohru road contract to the Company which was not even financially viable to execute the work.
While talking to the Press here today, Bragta said previous BJP led State Government had bifurcated the Theog-Hatkoti-Rohru road work into two parts with the sole aim to complete it as early as possible, but the Congress led Govt awarded it to single Company. He slammed the Govt decision and questioned its intention.
Bragta also sought clarification over the Congress poll promise of improving Theog-Hatkoti road within 100 days of its taking reign in the state. Bragta said that now Congress has over 18 months in the state and condition of the road has even further deteriorated.
He also ridiculed the allegations of local legislature and other Congress leaders and accused Congress for the road condition. Bragta stated the Congress in 2007 had invited tender for the road, without even securing necessary forest and other clearance. Former Minister claimed it took three years to take all necessary clearances and later work hit due to the Visa related delay. The State Government had to cancel the tender of the Chinese Company, Bragta added.
Former Horticulture Minister Narinder Bragta has accused Congress for misleading apple growers of the state. He reminded the Congress poll promise of increasing the import duty to 150 percent, but till now it has not done anything in this regard, he claimed.
Bragta claimed the Congress had falsely claimed to increase import duty. Supporting his allegations with a letter of Anand Sharma, Commerce Minister in UPA-II to him, when he was the state horticulture minister, he stated that the Congress led Union Government had itself conceded the pressure of foreign countries, which resulted huge loss to apple growers.
He also questioned the Government intension over the Parala Mandi. He claimed the State Government has reduced its budget to 12.5 Crore from 100 Crore sanctioned by the previous BJP led Government.
Bragta Singh the Parala Mandi was envisaged to meet the need of Apple Growers of the region and aimed to make it biggest market with all modern amenities. He also accused the State Government for siphoning off funds of project.