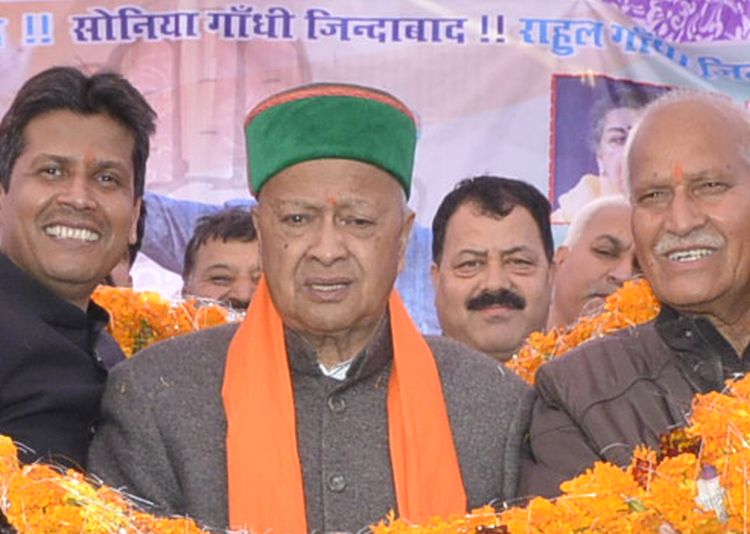 Himachal Pradesh Chief Minister Virbhadra Singh blamed state BJP leaders for distorting facts about setting up Central University (CU) campus.
The Chief Minister, in his press communiqué, categorically denied writing letter to the Government of India for setting up the CU campus at Dehra in Kangra district in 2013, as was claimed by BJP leader Kishan Kapoor.
Singh accused Kapoor for distorting facts and blamed him for misleading the people and also misinforming the Union Human Resource development Minister on the issue.
The Chief Minister said the statement of Kapoor mentioning that the government of Himachal Pradesh had written a letter to Union HRD Minister for setting up CU Campus at Dehra was totally false, fabricated and politically motivated. He said since the very beginning, the Congress Party has decided for CUHP at Dharamsala and even the Cabinet had agreed to set up one consolidated campus of the University at Dharamsala.
He said appropriate land had been finalised at Jadrangal near Chamunda in Upper Dharamsala for the CU campus. The CM said
"The land itself was appropriate for setting up CU as it had a vast open space and the affiliated colleges of the CU, such as engineering college, could be set up at Dehra"
The Chief Minister warned the BJP leaders to stop misguiding the people of the State and abstain from the malicious propaganda on the instance of Hamirpur MP, Anurag Thakur.
He said that Anurag Thakur wants the university to be set up at Dehra which falls in Hamirpur parliamentary constituency and for the very purpose he was opposing the decision of the State government.