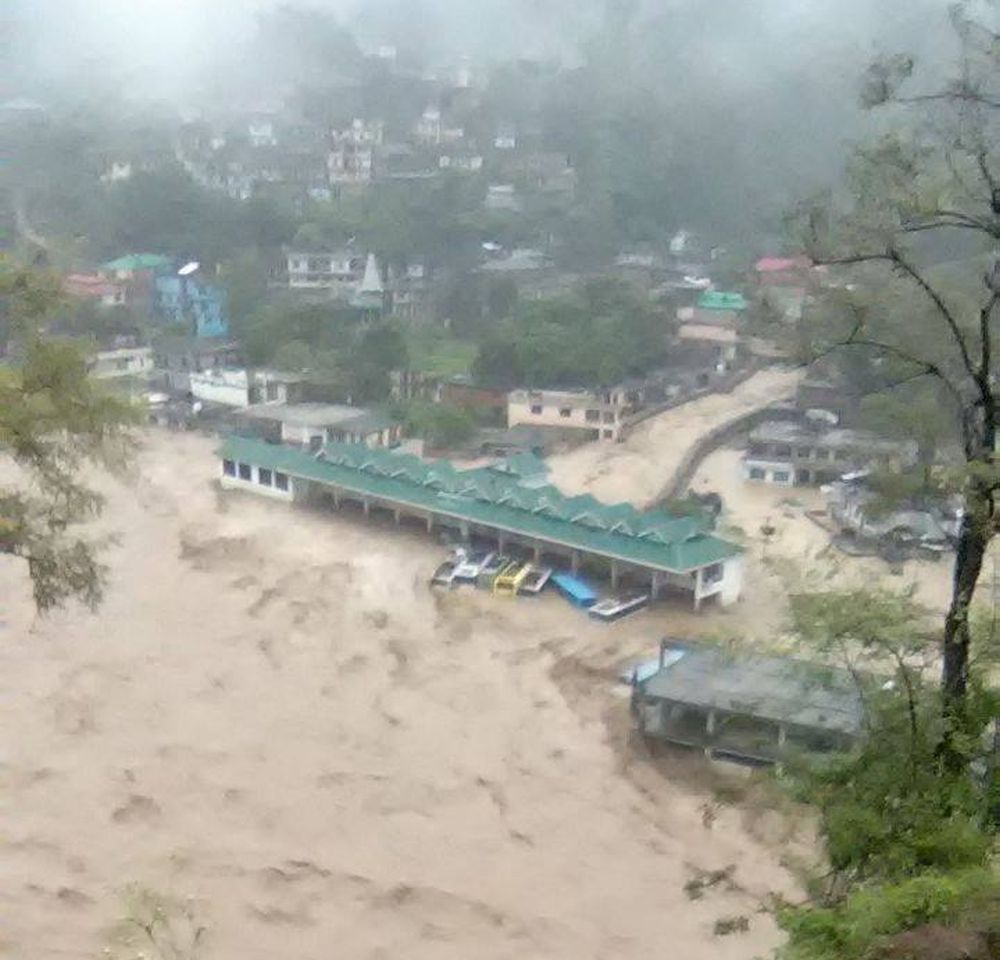 To mitigate losses from natural calamities, the Public Works Department of Himachal Pradesh Government has decided not to construct any structure or building along river beds, nullahas or seasonal rivulets.
Chief Minister Virbhadra Singh, in a State Management Disaster Authority (SDMA) meeting directed PWD to categorically refuse to construct any structure or building of any department along river beds.
"I would like to initiate an inquiry as to who and under what circumstances the site was selected for construction of Bus Stand at Dharampur along the river banks," he said, adding that it was negligence on the part of those who ignored the threat of flash floods and constructed the bus stand along the river bed by erecting a retaining wall to stop flow of river water.
Virbhadra Singh directed all the departments to have disaster reduction and mitigation plan. He said that it should not be merely on documents or papers but should be integrated in their activities.
He issued directions to obtain utilization certificates of the work done by different departments to whom the funds were allocated to cope up with disasters.
The Chief Minister also emphasized to constitute a dedicated multidisciplinary team for mitigating disasters in the State. He stressed for identifying the type of members from different departments who would be members of the units to be formed under SDRF.
He further directed to carry out vulnerability assessment of temples, overcrowded places and river basins for better preparedness and response to mitigate the impact of disasters.
The Chief Minister also asked PWD to check illegal mining on the river bed, and directed to maintain fences and the barbed wires along the river beds.
The State Disaster Management Authority today decided to release Rs 100 crore to the worst effected districts and various departments for restoration and repair and relief operations.