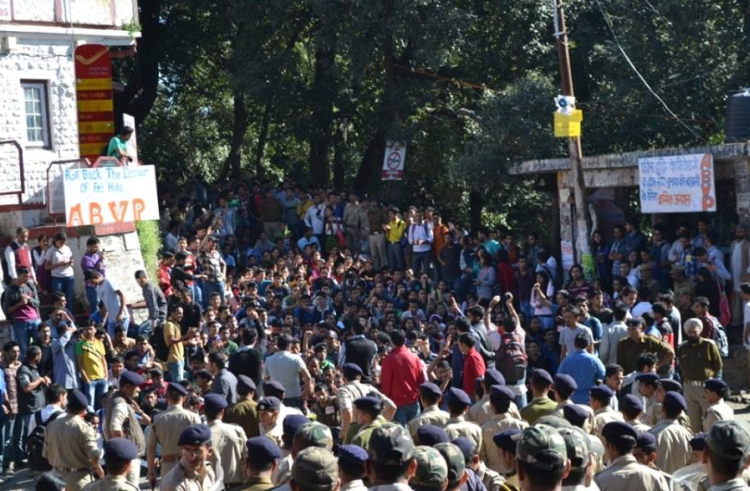 The Himachal Pradesh CPM has accused the state government for not allocating adequate grants to its three premier Universities.
CPM leader Tikender Singh Panwar, in his press communiqué, has advised state government to stop singing its rhetoric of its commitment towards higher education, whereas it cannot even provide Rs 300 crores to its premier universities.
Panwar detailed out that Himachal Pradesh University gets an annual grant of Rs 69 crores, whereas its total expenditure is more than Rs 90 crores. Similarly the Agriculture University Palampur gets an annual grant of Rs 60 crores whereas its total expenditure is over Rs 109 crores and the Horticulture University Nauni getting an annual grant of Rs 48 crores, whereas the expenditure is over 84 crores.
He said that if the research component is put into consideration then their expenditure is more than Rs 120 crores, which Universities were managing from certain central grants.
Tikender said that due to inefficient grants from the state government, Universities have failed to clear their committed liabilities. The dues of the community serving these universities have galloped into several scores of crores which keep on multiplying.
Tikender Panwar said that all these three universities have an important role in the growth of the state not just in its Gross state domestic product (GSDP), be it agriculture, horticulture or services sector but also in producing the best of academicians in the state. Their output is high and if the state statistics is a pointer then more than 64 percent people thriving on agriculture itself defines the importance of these universities which the government is bent on stifling.
The Party has asked the government to immediately reverse this trend and provide adequate help to these universities.