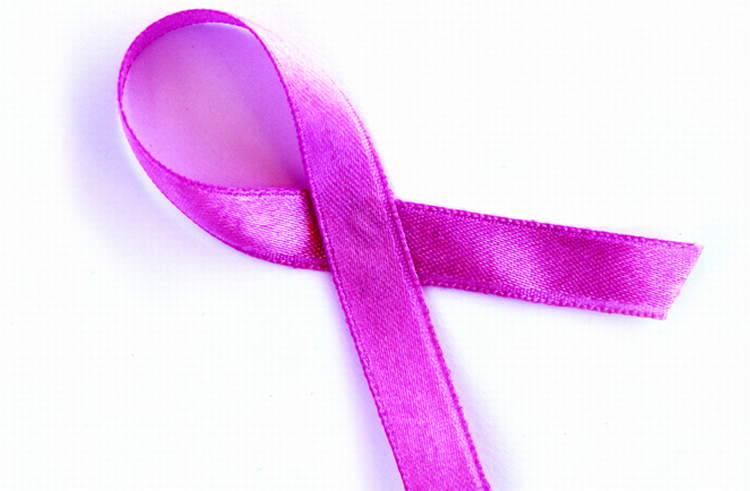 Worldwide cancer statistics are estimated at 14.1 million new cancer cases and 8.2 million cancer related deaths in 2012. It is estimated that there would be a substantive increase to 19.3 million new cancer cases per year by 2025, due to growth and aging of the global population. More than half of all cancers (56.8%) and cancer deaths (64.9%) in 2012 occurred in less developed regions of the world, and these proportions have been indicated to increase further by 2025.
Cancer is a disease where myth can bring an end to a life. Under such circumstances when India along with many other nations of the world is on the verge of a disastrous cancer epidemic, cancer awareness and prevention should be the prime focus. In view of this, the world cancer day which is observed annually on 4th February is an initiative to raise awareness against cancer and to encourage efforts in prevention, detection and treatment. United Nations in the year 2011 had adopted a World Cancer Declaration which included an important issue to "dispel damaging myths and misconceptions" about the disease. Last year i.e. in 2014, the focus was on dispelling damaging myths and misconceptions about cancer under the tagline "Debunk the Myths". In 2015, a year has passed and the tagline has changed. This year the World Cancer Day has a contemporary stand point, which is 'Not beyond us'.
The World Cancer Day 2015 is expected to undertake positive and proactive approach to the fight against cancer. The theme of this year will highlight that the solutions for cancer do exist and they are not beyond our reach: they are very much accessible for all. This year's campaign intends to explore how to implement known areas of cancer prevention, early detection, treatment and care, and in turn, open up to the exciting avenues that will leave an impact on the global cancer burden – for the betterment of the society. This day is marked with hope and opportunities to raise awareness. The cumulative effort of an individual, a community and governmental would help to harness and mobilise these solutions and catalyse positive change. Thus though a dreadful disease, it is not beyond our scope. Together we stand and it will be easy to curb and fight the disease. Therefore, Cancer is not beyond us. This year emphasis has been put on four key areas, these are adopting healthy lifestyle, advocating early detection, imparting treatment for all, thereby maximising quality of life.
Chittaranjan National Cancer Institute has a glorified history as renowned personalities like Matatma Gandhi, Pundit Jawaharlal Nehru, Deshbandhu Chittaranjan Das and Dr Bidhan Chandra Roy had been associated with this Institute. The eminent gynaecological oncologist, Dr Subodh Chanda Mitra, the founder Director of this institute laid the foundation stone of Chittaranjan Cancer Hospital (CCH) as a centre for cancer treatment with the help and support of Dr B, C. Roy. Dr Mitra felt that there should be a specialized hospital in this city for the treatment of malignant diseases and to carry out fundamental research on cancer.
The institute was formally inaugurated by Nobel laureate Prof. Madame J Curie on 12th January, 1950 and named after Deshbandhu Chittaranjan Das. In order to pursue fundamental research on Chittaranjan National Cancer Research Centre (CNCRC) emerged in 1957. Later on the amalgamation of the two separate entities CCH and CNCRC took place in 1987 emerging as CNCI with the prime objective of serving as a premiere Regional Cancer Centre for Eastern region of India. Presently CNCI is an autonomous organisation under the Ministry of Health and Family Welfare, Govt of India. This one and only Regional Cancer Centre cater to people from different states of India as well as neighbouring countries for the last sixty years. The institute is funded by Government of India and Government of West Bengal in fixed proportion. CNCI has another chapter at Chandannagar, which is for the treatment of patients in adjoining area; this is Ruplal Nandy Memorial Cancer Research Centre (RNMCRC).
CNCI today is a centre for excellence so far as medical treatment and research activities are concerned. The hospital is fully dedicated for the treatment of the cancer patients. Patients who are below the poverty line get free treatment from the hospital, more than 500 patients get the benefit free treatment of whom a large number get support to obtain chemotherapeutic drugs from the Rashtriya Arogya Nidhi (RAN) Scheme, Govt of India.
Cancer affects children as well. A paediatric oncology ward is going to be functional soon for special attention and care of the child patients. The preventive oncology division has imparted special efforts in prevention and palliative care of the patients. A new Day care unit was opened on 6th March, 2009 for the benefit of the cancer patients requiring chemotherapy treatment, blood transfusion and small procures. For the benefit of patients and their companions who hail from remote and faraway places from the hospital, a Night Shelter and toilet complex with drinking water facility has become operational.
The research wing of CNCI has qualified and highly skilled scientists who own their fame in their respective field of cancer research. Scientists are focussing mainly towards understanding the molecular mechanisms in the development of cancer, identification of molecular markers, targeted therapy, prevention of cancer, epidemiology, anticancer drug development and immune regulation. Recently need for a new area has been felt, which is a bridge between basic and clinical research; this area has come up with the hope that in future 'bench to bed side research' will be carried out at CNCI. With this aim in view the department of Translational Research was established. This department is equipped with modern, highly sophisticated gadgets with the hope to perform best quality research work. Clinical trials under various National and International collaborations have been undertaken at CNCI.
On an average there are around 50 publications from CNCI in peer reviewed national and international journals. Some of the research activities have been patented by IPR. Every year a good number of summer students from various Universities and colleges from India are being trained by the eminent scientists of the research wing. Good quality PhD work is carried out at CNCI. DNB course has been successfully launched at CNCI hospital and well qualified doctors have been enrolled for the same. It is a great honour that the Royal College of Surgeons of Edinburgh has selected CNCI to conduct the MRCS Part III examination for two consecutive years.
Since the existing CNCI has no adequate facilities to cater the need of ever increasing number of patients, need for expansion of hospital and research was felt. CNCI has already initiated the process of building a 500 bedded multi-disciplinary sophisticated cancer therapeutic facility over 10 acres of land at New Town, Rajarhat, Kolkata. The land has already been acquired. Boundary walls have been constructed and soil testing has been done. Final DPR prepared by HSCC (I) Ltd. has been submitted with MOH & FW, Govt of India for final approval.
With a vision of a steady progress in the field of basic and clinical cancer research and targeted therapy, CNCI hospital and research is envisaged to work hand in hand for a better tomorrow where the ill-fated cancer patients can combat the disease with the most effective and modernised treatments.
4th February is observed as World Cancer Day
*This Feature is written by Dr. Jaydip Biswas, the Director and Head of Surgical Oncology and Medical Oncology, Clinical and Translational Research at the Chittaranjan National Cancer Institute (An Autonomous body under Ministry of Health and Family Welfare, Government of India)