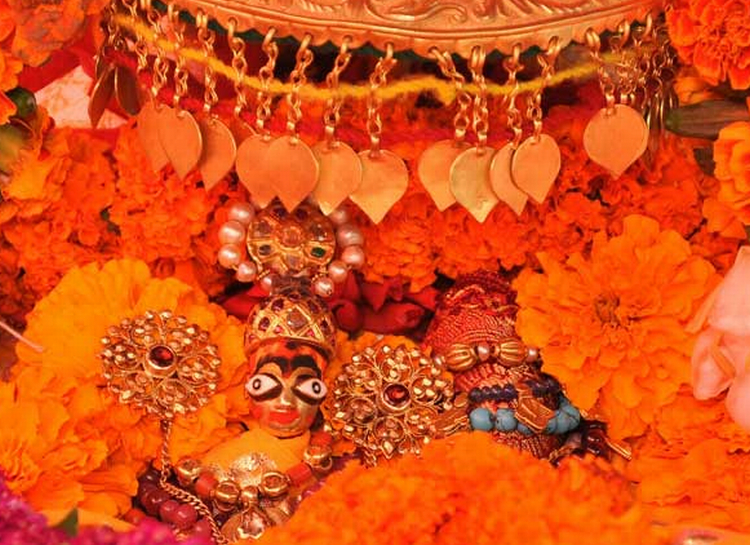 Kullu: Historic and antique idol of Lord Raghunath was stolen from the Lord Raghunath temple in Kullu town early today.
As per the police, robbers entered the temple from the roof and took away the idols of Lord Raghunath and Hanuman, both made of 'ashtadhatu' (a composite of eight metals), a stone statue of Narsingh Shila, one silver Ganesh idol and a pair of Charan Paduka besides ornaments.
Police has set up a special team and sounded an alert to all districts and also set up special barriers. Police called it one of the biggest heists in a religious place in the state and have registered a case under sections 457 and 380 of the Indian Penal Code. Police is examining CCTV footages; however, till now there is no vital breakthrough has been reported so far.
Temple theft case was also echoed in the winter session of the assembly at Tapovan, Dharamshala. Chief Minister Virbhadra Singh informed the state assembly that the administration making strenuous efforts to nab culprits and forensic experts had sent to the crime spot.
Chief Minister informed that since the temple was a privately managed property, no police or Home Guard personnel were deployed there and the temple authorities have also not demanded any security from the government.
The Kullu Dussehra, a centuries old festival, is associated with Lord Raghunath, the chief deity. Raja Jagat Singh, the erstwhile ruler of Kullu, obtained the Lord Raghunath idol from Ayodhya and built the temple in the 17th century.