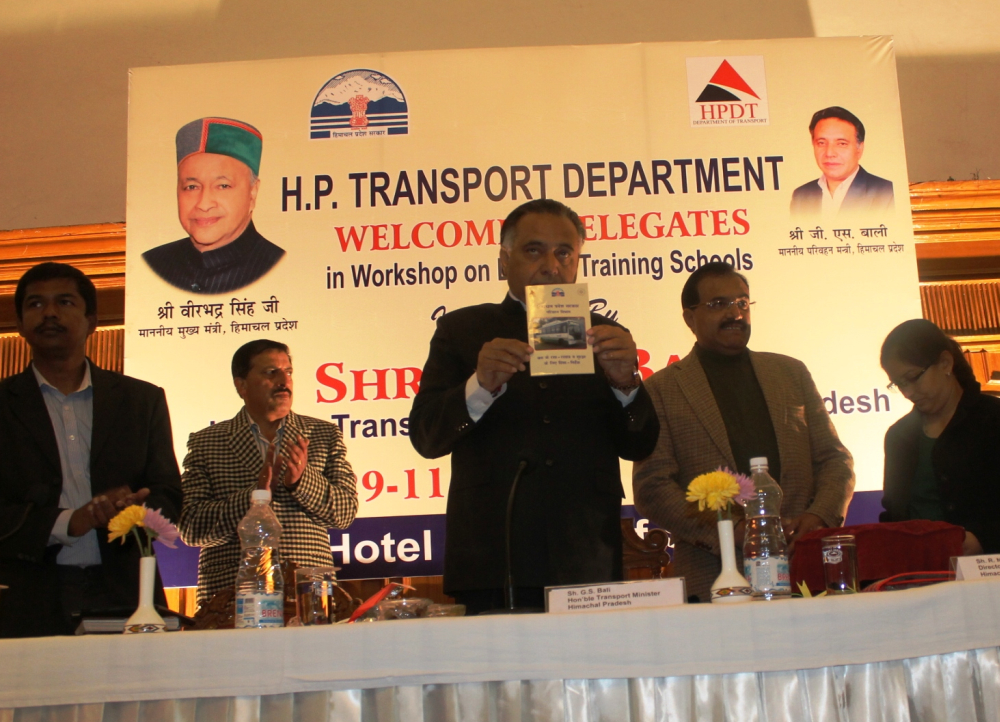 Shimla: Transport Minister G.S. Bali inaugurated a day long workshop of instructors of Driving Training Schools here today. Instructors and Incharges of about 56 driving training schools of the State participated in the workshop.
While speaking at the event, Bali reiterated the State Government commitment to provide safe and comfortable transport facilities to the commuters and efforts were afoot to explore the possibilities of alternative transport means. One such initiative was to start water transport services which would soon be started on water bodies of the State.
Bali said that water transport would be started on 16 different routes in Bilaspur, Kangra and Chamba, in first phase which includes 14 routes in Bilaspur district, one for Pong Dam in Kangra district and one route in Chamba reservoir.
He said that Centre Government had accepted the water transport proposal of State Government and a team of higher level officers of State Transport would soon visit Inland Waterways Authority of India for further implementation of water transport in the State. He said that besides transporting the passengers, arrangement for goods would also be made to facilitate the agriculturists. He said that water transport would be started in PPP mode and after its successful implementation it would also be implemented in other parts of the State.
Bali said that road safety had been accorded priority in new transport policy of the State. He said that modern facilities would be provided in all Drivers Training Schools and new modern drivers trainings schools would be opened under PPP mode in the State. He said that the new policy would minimize the road accidents in the State.
He said that training on emergency management would be special attention and special training would be imparted to the drivers and conductors.
Bali said that all buses of Corporation were being connected with GPS system, so that the location and condition of the bus could be monitored from district headquarters.
Transport Minister also released guidelines booklet and sticker to help the drivers and conductors and mechanics of the department.
Dr. R.N. Batta, Managing Director and Commissioner, Transport Department detailed about the activities being carried out by the Department. Priyatu Mandal, Director Food, Civil Supplies Department, Sanjay Sharma, Secretary, State Transport Authority and other senior officers were also present on the occasion.