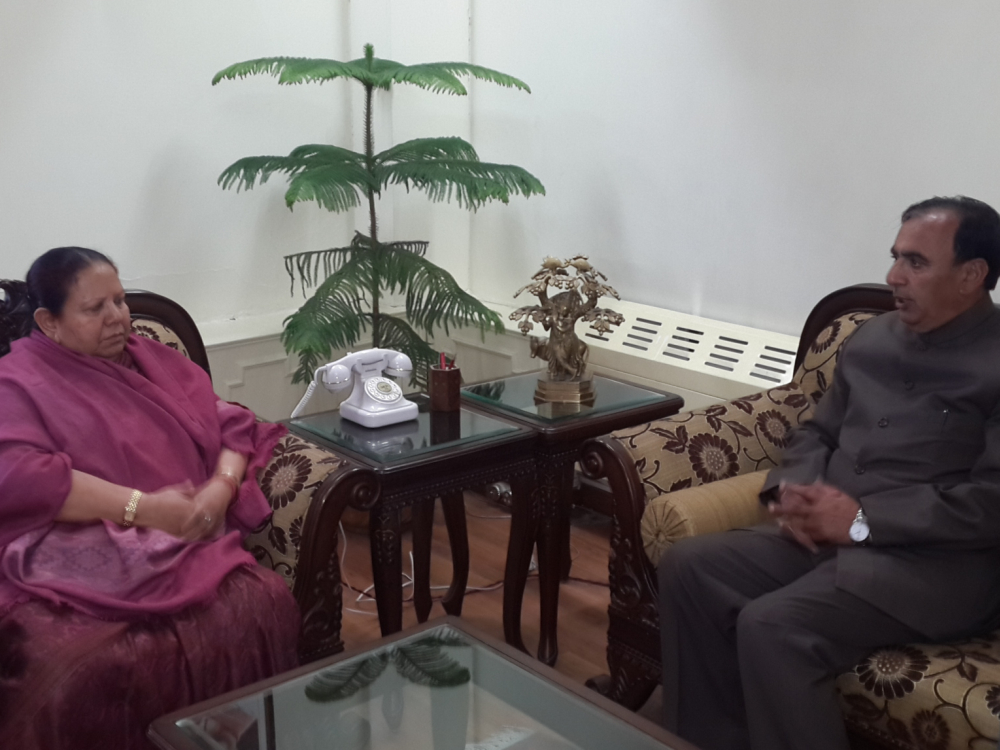 Former Horticulture Minister and state BJP vice-president Narinder Bragta met Governor Urmila Singh and apprised her about the memorandum, which he, along with hundreds of party workers, submitted after completion of seven days long Sadak Sangharsh Yatra at her Office on 20th November.
Bragta apprised Governor that the condition of Theog-Hatkoti road is deteriorating and construction work of the road has virtually come to standstill. He stated that the daily commuters and people, residing nearby the road, were worse affecting from it. He also pointed finger at the construction company and blamed government for awarding work to irresponsible company, which has made no progress in past one year.
Former Horticulture Minister sought Governor's intervention in this matter and asked her to direct the state government to expedite the road work.
Bragta had led the protest March to draw the attention of government towards the dilapidated condition of the Theog-Kotkhai-Jubbal-Rohru road. The state BJP President Satpal Satti flagged off the protest march and many BJP leaders including former Chief Minister and Leader of Opposition Prem Kumar Dhumal, former minister Rajiv Bindal and Mohender Thakur, MP Virender Kashyap, legislature Suresh Bhardwaj and others had participated in it.