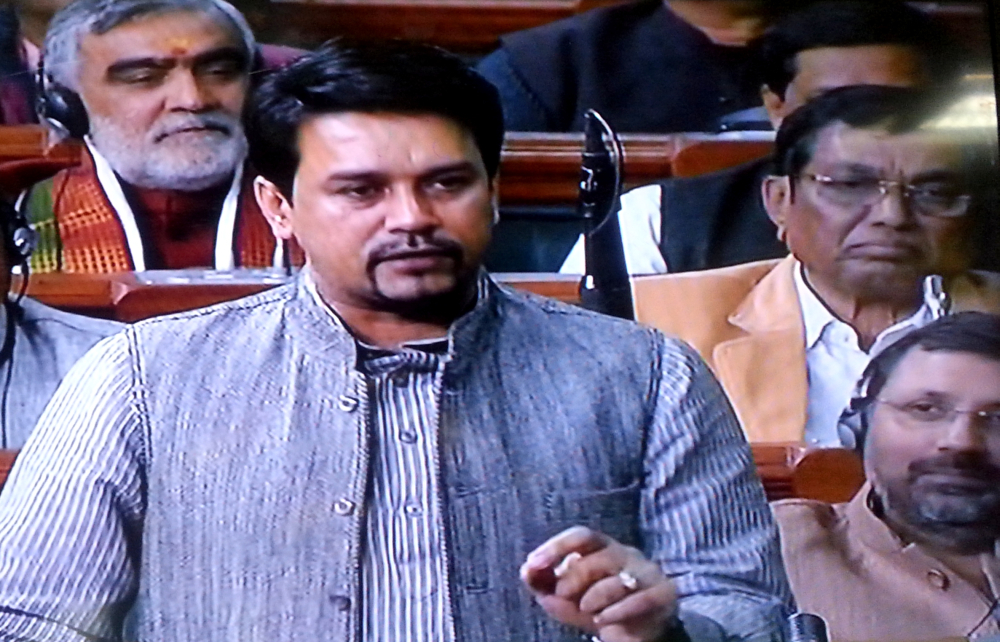 Hamirpur MP and chairman of parliamentary standing committee on Information Technology Anurag Thakur, today, raised the issue of monkey menace in Lok Sabha and demanded subtle changes in law to give relief to farmers of the state.
Anurag Thakur, while speaking in Lok Sabha today, said that the farmers of Himachal Pradesh have been forced to leave farming due to menace created by monkeys. He said that, Union Government need to revoke the ban on export of monkeys so that they can be sent to foreign countries for research and state can also heave a sigh of relief.
Thakur also said that, tourists coming to the state feed monkeys, which has resulted in monkeys coming out of the forests and straying in villages, farms and roads and destroying standing crops in the fields.
He elaborated that monkeys targeting and hurting women and school going children.
Anurag Thakur has urged environment and forest minister Prakash Javadekar to take necessary steps to amend the laws and provide a relief to the Himachal Pradesh.