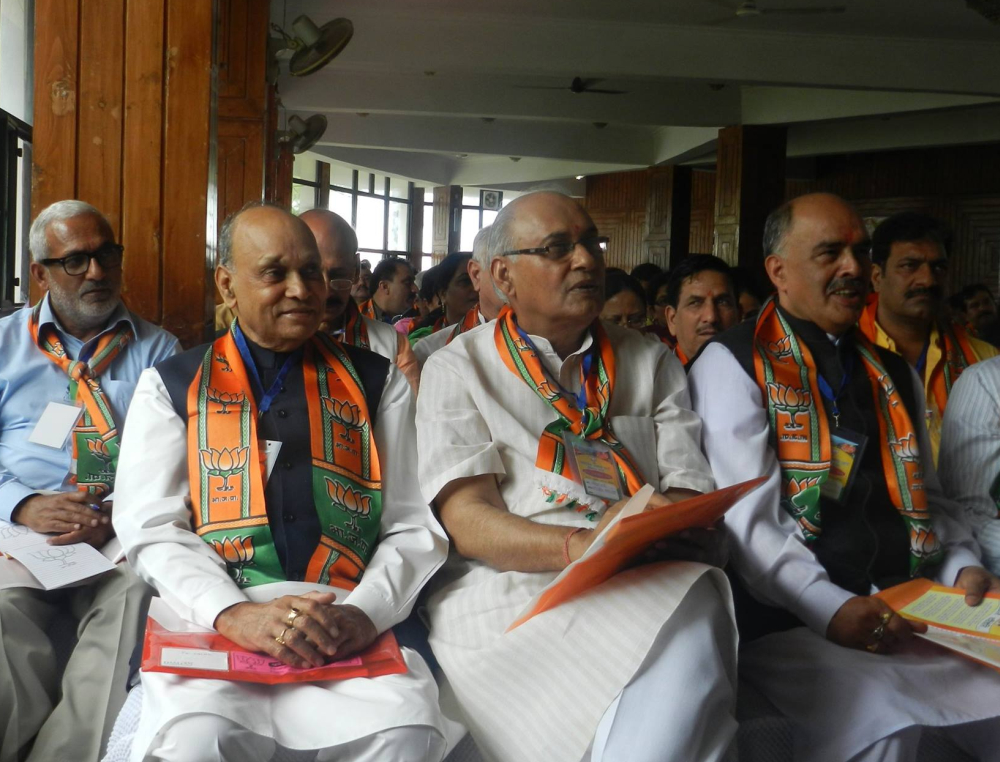 Himachal Pradesh BJP has slammed Congress leaders for blaming previous BJP led state government for financial mess.
BJP state spokesperson Ganesh Dutt, in his press communiqué, accused Congress leaders for misleading the people of the state on financial condition of the state. Dutt demanded white paper on the Rs 4,500-crore loan taken by the Congress government in the last 21 months.
Dutt elaborated that the state government's unfavorable decision, like appointing its close confidents as chairmen, vice chairmen of boards/corporations and many more, had ruined the financial condition of the state and instead of correcting its mismanagement its leaders were issuing false and incorrect statements. Dutt claimed
"During the previous Congress regime, the government has taken a loan of Rs 8,070 crore but even after that it was not able to pay 5 percent interim allowance to the employees. The Congress government at that time spent the money on non plan activities for which even the Controller Auditor General has criticised the government,"
BJP leader further added that while the previous Dhumal led state government, from 2008 to 2012, had raised a loan of Rs 6,672 crore, Rs 1,400 crore less than the loan raised by the Congress government between 2004 and 2007, and due to the better financial management, development works were carried out throughout the state.
Ganesh Dutt also advised Congress leaders to get their facts correct before issuing any public statements.