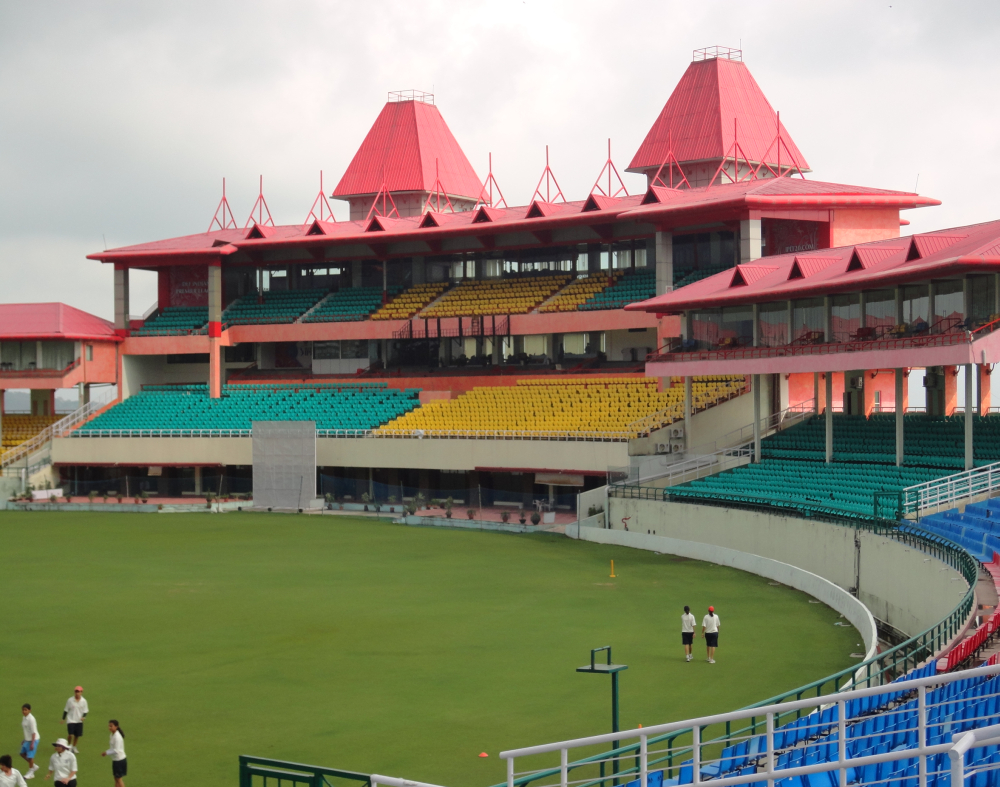 Over the security cover payment for the matches played in the Dharamsala cricket stadium, the Himachal Pradesh High Court has issued notices to the HPCA, BCCI, state government and IPL team Kings XI Punjab and ordered to file responses within four weeks.
A Division Bench of Chief Justice Mansoor Ahmad Mir and Justice Tarlok Chauhan passed this order on a petition filed by Vinay Kumar, alleging that the HPCA and the BCCI had not paid to the state government for security charges and taxes since 2010 when the first IPL match was played in the HPCA stadium.
Petitioner claimed that the government had spent around Rs 10 crore to provide security for the cricket matches played at the HPCA Dharamshala Stadium, but did not receive anything from the HPCA and other beneficiary.
He said nine IPL matches and one international match have been played in the stadium and one more international match is scheduled on October 17. He informed the court that more than 1,500 police personnel are being deployed in Dharamsala for more than week for the forthcoming match and the government has to spend Rs.70 lakh to Rs.1 crore for providing security.
The Court has listed the matter for further hearing on December 9, 2014.