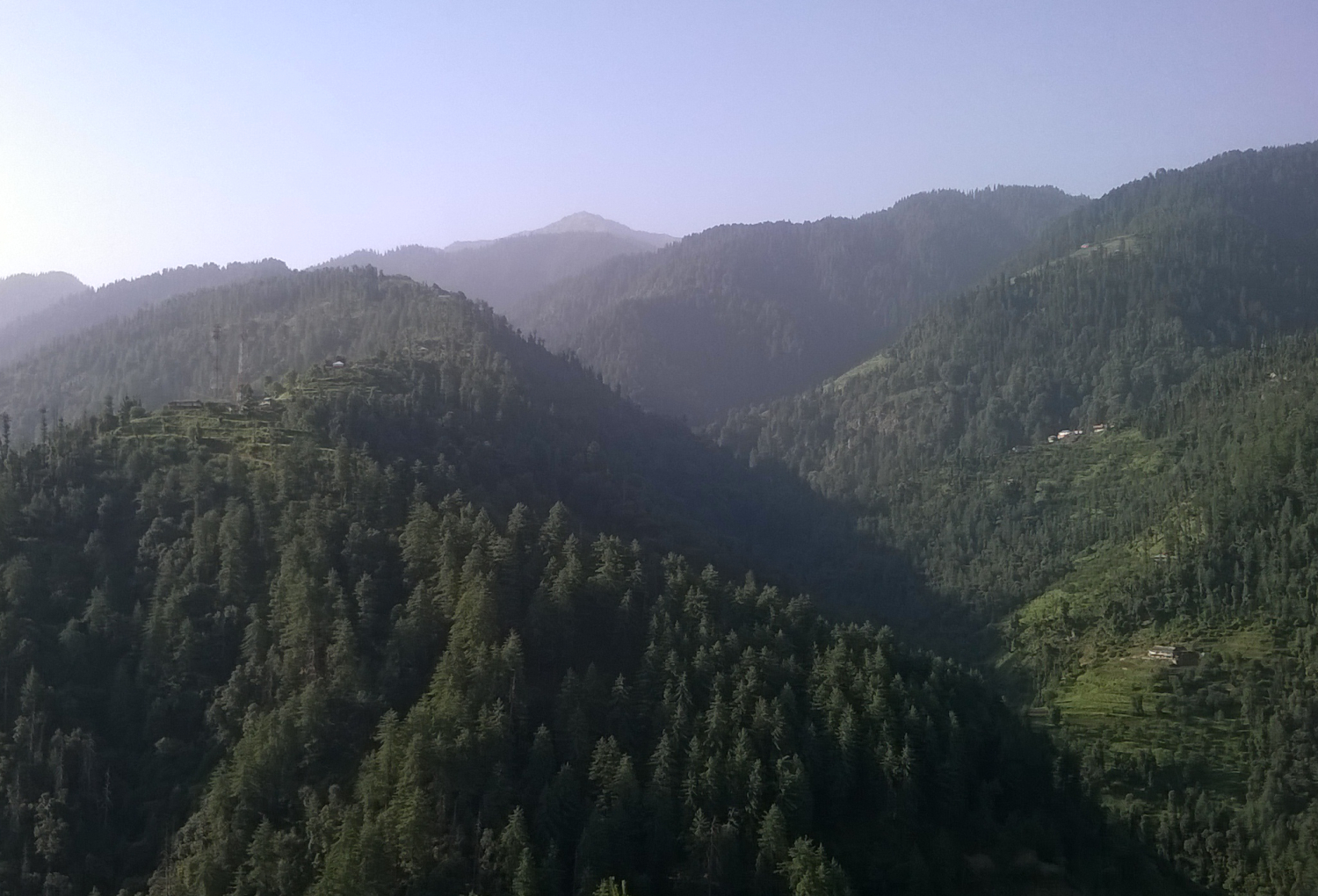 Himachal Pradesh Forest Minister Thakur Singh Bharmouri revealed that the State Forest Department was considering formulating a policy of auctioning the felled/grounded trees by chopping them into 'Geltus' (round logs).
Minister was speaking in a function organized by the HP Rangers Association and HP Forester Association at hotel Peterhoff.
The felicitation function was organized to honour the Forest Minister for achievements and contribution in Political and Social fields, as recognized by the Indian International Friendship Society, a voluntary organization with a committee of renowned journalists, bureaucrats, army officers of highest rank, Members of Parliament, Economists etc.
The Minister said that instead of cutting the trees and converting them into sleepers and thereafter bringing them to the sale depots of corporations which were located at quite a distance from the jungles, a policy was under consideration for nearby roadside auction of the 'Geltus' (round logs and not sleepers) at the spot only which would not only save the excess labour costs but would also save the corporation from the transportation, and other charges.
Bharmouri said that the department had decided to honour the forest officers and officials for meritorious service on the pattern of Police department, henceforth, adding that the department was more concerned about illicit tree felling and gave clear directions to the officers and officials that no illicit felling of the trees to be allowed in their beat areas.
The Minister said that Forest Check Posts (FCP's) which were closed during the BJP regime would be re-opened. He said that the forest department had also decided to fence the boundaries with the cement poles rather than wooden ones. Besides, the Government has decided to export the remaining excess timber after it fulfills the needs of the people of the State.
He said that the criteria for the selection of the Guards had been made easier with few changes in the recruitment pattern and the age bar for applying for the Guards have been enhanced to 28 years, which was 27 years, earlier. This would also benefit most of the unemployed youth of the State, said he.
He said that the forest cover had increased in the State by 4 percent and 66.5 percent of the total area of the State was under the forest cover as per State of Forest Report-2013, published by forest Survey of India.
The Minister assured to the demands regarding the transfer policy of the Deputy Rangers and the Forest guards and credited the award he got to the employees of the department and the corporation.
Speaking on the occasion, Vice-Chairman Forest Corporation Kewal Singh Pathania said that the department had initiated several measures in the interests of its employees and had appointed 205 Forests Guards in the present tenure of the Government. Besides, 18 Rangers, 75 clerks and more forest guards would be appointed in near future. Apart from this 36 daily wagers were regularized in the department.