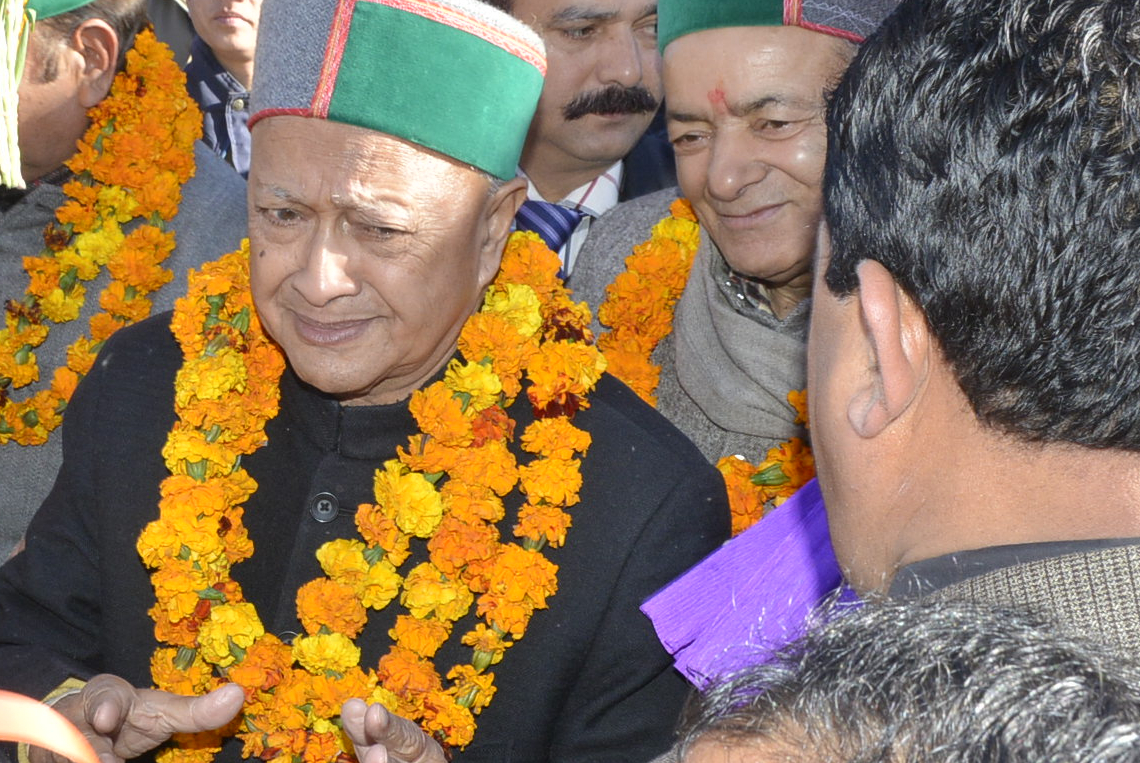 Chief Minister Virbhadra Singh said the State Government was ensuring uniform and balanced development of the State with special emphasis to those areas which remained neglected during the previous Government.
Virbhadra Singh, in a public meeting at Jassourgarh of Chamba district, said education was the priority sector of the State government and a number of educational institutions had been opened particularly in the far-flung areas with a view to provide education to the students at their door steps. Now, schools would be opened or upgraded after taking in to consideration the strength of the students and topography of the particular area.
Earlier, he inaugurated Primary Health Centre at Jassourgarh constructed a cost of Rs. 60 lakhs and announced to open ayurvedic dispensary at Saloh and opening of Government Primary Schools at Ladan, Jinni, Kegga, Hadund besides upgrading Government Primary School Nakrod to Middle School.
He also announced to upgrade Government Middle Schools Bharada and Nailla to Government High Schools, Government Primary School Saloh to Middle School, Government High School Charda to Senior Secondary School, Government Middle School Shakti Dehra to Government High School and Government Primary School Chatoga to Government Middle School.
The Chief Minister said that UPA Government had sanctioned three medical colleges to the State out of which one was being opened in Chamba district where specialized services would be made available to the people.
The Chief Minister said that Central Government had reduced the MNREGA fund to the State which had hampered the developmental activities in the rural areas. The State had raised the issue with the Union government to increase MNREGA fund so that this programme could be given momentum in the State.
Forest Minister Thakur Singh Bharmouri, Chairman, HP State Pollution Control Board Kuldeep Singh Pathania, Deputy Commissioner M. Sudha Devi, SP D.K Chaudhary other senior officers and prominent persons of the area were present on the occasion.