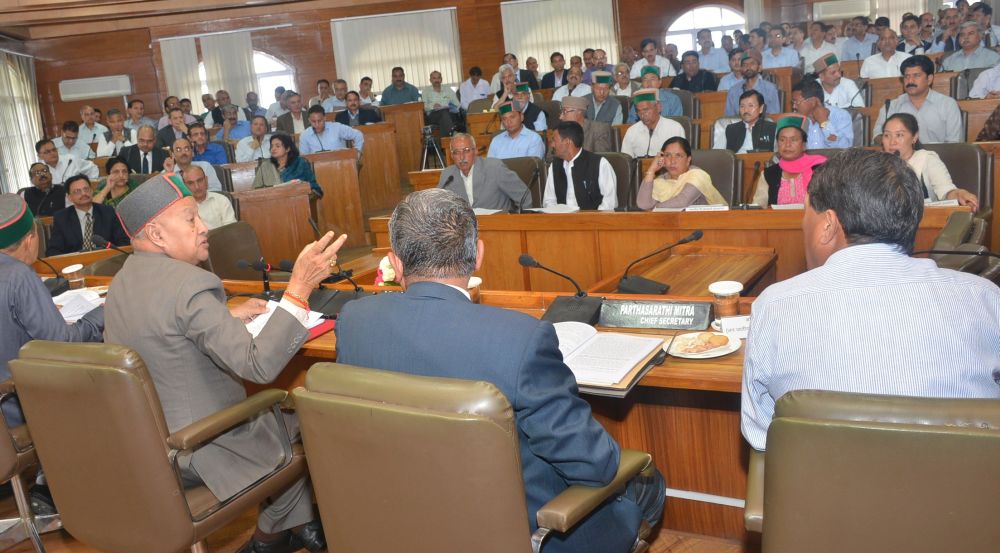 After the restoration of ancestral property rights to the women in Tribal areas of Himachal Pradesh in a landmark judgment by the HP High Court a month back, Chief Minister Virbhadra Singh, announced to provide 'Nautor' land to landless and the younger sibling in Tribal areas of Lahaul and Spiti and Kinnaur within six months.
The Chief Minister, in a 44th meeting of the Tribal Advisory Council (TAC), said that there were age old traditions in Lahaul and Spiti where the there was a Bara Ghar (House of elder Brother) and Chotta Ghar (Younger Brother) and the elder inherited the property whereas the siblings either join the monastery or nunneries or work as labourers or open small shops for a living. He said
I am strongly of the opinion that this age-old tradition must change,
and issued direction to formulate a policy within six months so that all younger siblings get their share.
He said that there were many cases coming to his office regarding providing land to landless in Spiti area of the State and a radical policy be formulated to provide land to them and others in Tribal areas to be followed retrospectively in Kinnaur district as well.
Forest Minister, Thakur Singh Bharmouri, Deputy Speaker Vidhan Sabha Jagat Singh Negi, Vice-Chairman National Commission for Schedule Tribes, Ravi Thakur, Chief Secretary, P Mitra, Additional Chief Secretary and Commissioner Tribal Development V.C. Pharka were present on the occasion amongst non official members from the tribal areas of the State and senior officers of the State Government.