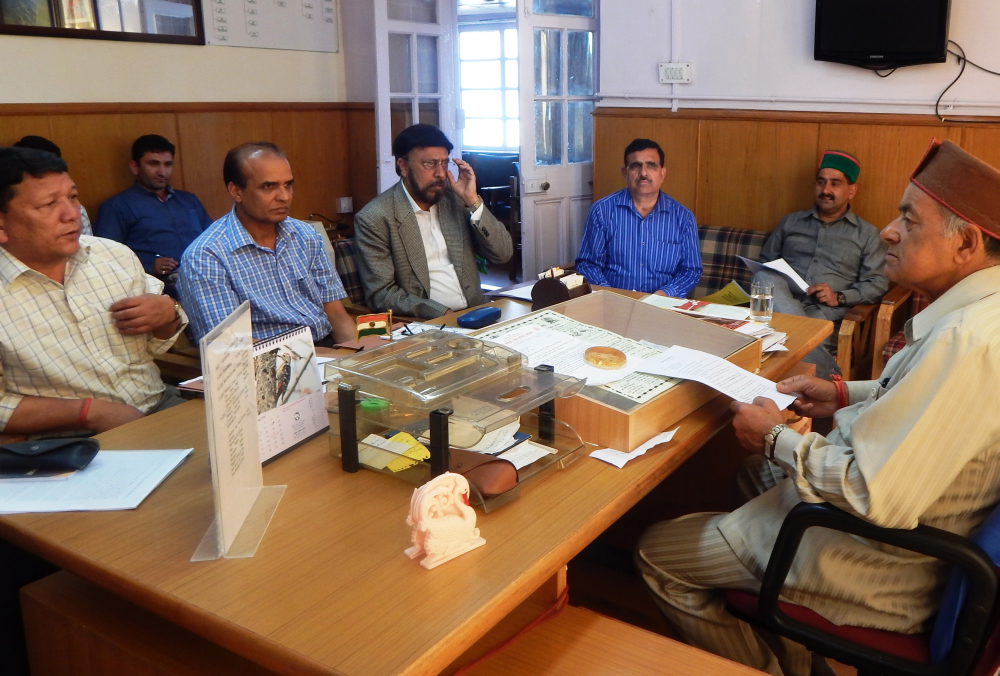 Shimla: To protect precious forest wealth from forest fire during summer season, the Himachal Pradesh forest department has set up satellite tracking system.
Forest Minister Thakur Singh Bharmouri, in the review meeting of forest department here, today, said that under satellite tracking system, continuous vigil was being kept on the forest wealth from being engulfed in flames and simultaneously the forest officials would receive SMS on their mobiles through the system.
Minister said that as of now, no major forest fire had been reported in the State though few incidents were reported from the forests of Kangra district where the flames were controlled within no time.
The Forest Minister said that awareness campaign was being launched throughout the State for protection of forest wealth from fire for which 693 participatory committees had been constituted. A provision had also been kept to award the committees who excel themselves in creating awareness and controlling fires. He said that Rs. 24 lakh was given as award money to such 306 committees during last fiscal.
Earlier, a sum of Rs. 5,000 was given as award to these committees which now had been enhanced to Rs. 10,000 per committee; he said adding that 103 watch towers had been erected so that the people could easily detect fire incidents. The Minister said that 86 water tanks had been constructed so that this could be utilized for extinguish the fire. The local people were also being involved in detecting fire incidents and were also being employed on daily wages who act as fire watchers.
Vice-Chairman, State Forest Development Corporation Kewal Singh Pathania, Principal Chief Conservator of Forests S.C. Srivastava and other senior officers of the department were present at the meeting.