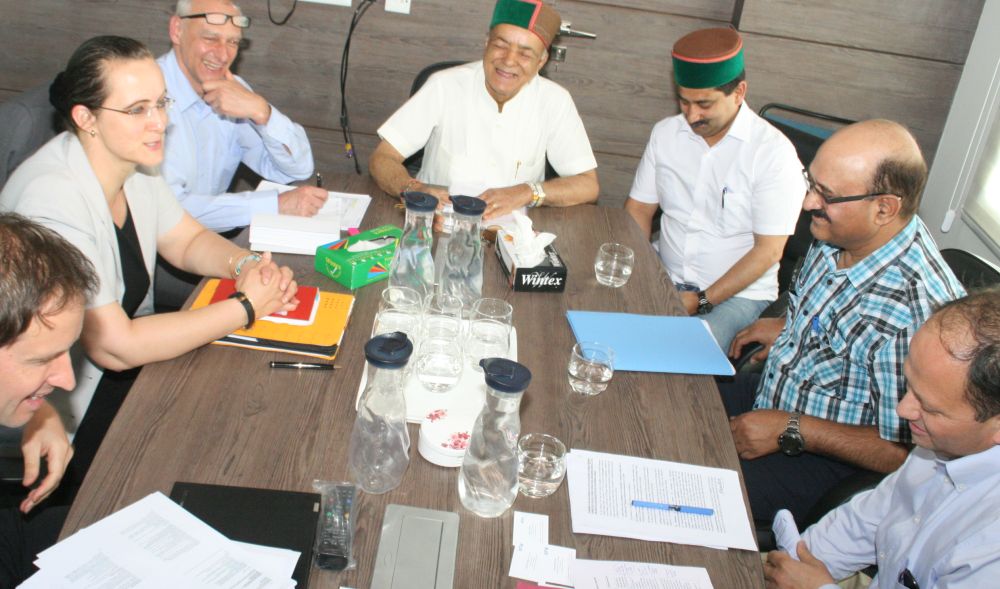 New Delhi: Under the German Development Bank (KfW) funded HP Forest Eco System Climate Proofing Project cluster of villages in about 600 panchayats of Chamba and Kangra Districts would be developed to implement the project as per HP participatory Forest Management Regulations 2001.
In a High Powered review meeting today, it's decided to constitute State Level Steering Committee to monitor the progress of the implementation of Rs. 316 crore project.
The HP Forest Eco System Climate Proofing Project has been envisaged in German Collaboration with the objective of minimizing and mitigating the negative impact of climate change, resulting in an increase in biodiversity and sustained income in rural areas through sustainable management of forest resources.
Thakur Singh Bharmouri emphasized to resolve issues with a view to expedite the implementation of the project to utilize funds according to the terms and conditions. " Forest in the State provide vital global public goods in the form of biodiversity and ecosystem services and the critical growth sectors of the State-tourism and hydropower generation depend on sustainable management of the forest resources," he added.
Vice Chairman of HP Forest Development Corporation Kewal Singh Pathania also raised the issues of mutual interests of the people of the area and assured the team of experts that efforts would be made to successfully implement the project in a time-bound manner with the help of rural folk of the area.
Andrea Johnston, Head of Division, Natural Resources and Climate Asia, KfW along-with team of experts of KfW and officers of HP Forest department participated in the meeting.