One-Time Waiver for Old Vehicle Taxes to Encourage Environmentally Responsible Scrapping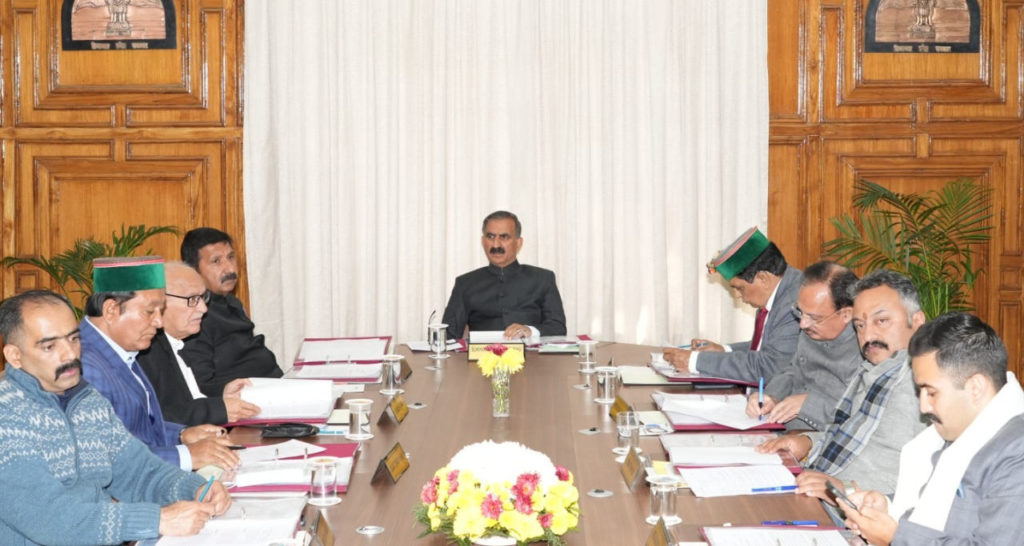 Shimla – In a decisive response to project delays, the Himachal Pradesh State Cabinet has cancelled the allotment of the Jangi Thopan Powari Hydro Electric Power Project (780 MW) to SJVNL. The move comes as a result of the company's failure to meet crucial deadlines in the implementation of this pivotal hydroelectric power initiative.
The Jangi Thopan Powari Hydro Electric Power Project, allocated to SJVNL, holds immense strategic importance for the state's energy landscape. With a capacity of 780 MW, the project was anticipated to contribute substantially to the region's power generation capacity.
Winter Session of H.P. Vidhan Sabha from 19th December
The Himachal Pradesh State Cabinet recommended convening the Winter Session of H.P. Vidhan Sabha from December 19th to 23rd, 2023 at Tapovan Dharamshala.
In addition to this, the Cabinet approved the appointment of 4500 Para-workers in the Jal Shakti Vibhag, aiming to strengthen the workforce in water resource management. Furthermore, 25 posts of Excise and Taxation Inspectors in the State Taxes and Excise department, along with 10 posts of Horticulture Development Officers in the Department of Horticulture, are set to be filled, contributing to the enhancement of these vital sectors.
The government also took a bold step by sanctioning a one-time waiver of Motor Vehicle Tax, along with associated interest and penalties, for old vehicles that will be scrapped at Registered Vehicle Scrapping Facilities (RVSF). This incentive, applicable for a year, is designed to encourage vehicle owners to opt for environmentally responsible scrapping practices, aligning with existing norms.
Additionally, the Cabinet granted a 25 percent concession for non-transport vehicles up to 15 years and a 15 percent concession for transport vehicles up to eight years in the tax payable under section 14 of the HP Motor Vehicles Taxation Act 1972. This concession is available for the registration of new vehicles against the submission of a valid 'Certificate of Deposit.'
Addressing urban planning concerns, the Cabinet expanded planning areas in Shimla, Chopal, and Kullu to curb haphazard construction in these regions. Amendments to the Himachal Pradesh Co-operative Societies Rules, 1971, were approved to empower co-operative societies in the state, while changes to the Himachal Pradesh Hindu Public Religious Institutions and Charitable Endowments Rules, 1984, were endorsed to optimize the use of gold and silver held by state temples.
In a move affecting the education sector, the Cabinet approved the adoption of a six-plus years of age criteria for students seeking admission to Class-I in all state schools starting from the academic session 2024-25. This decision aims to streamline the entry age for young learners across the state.