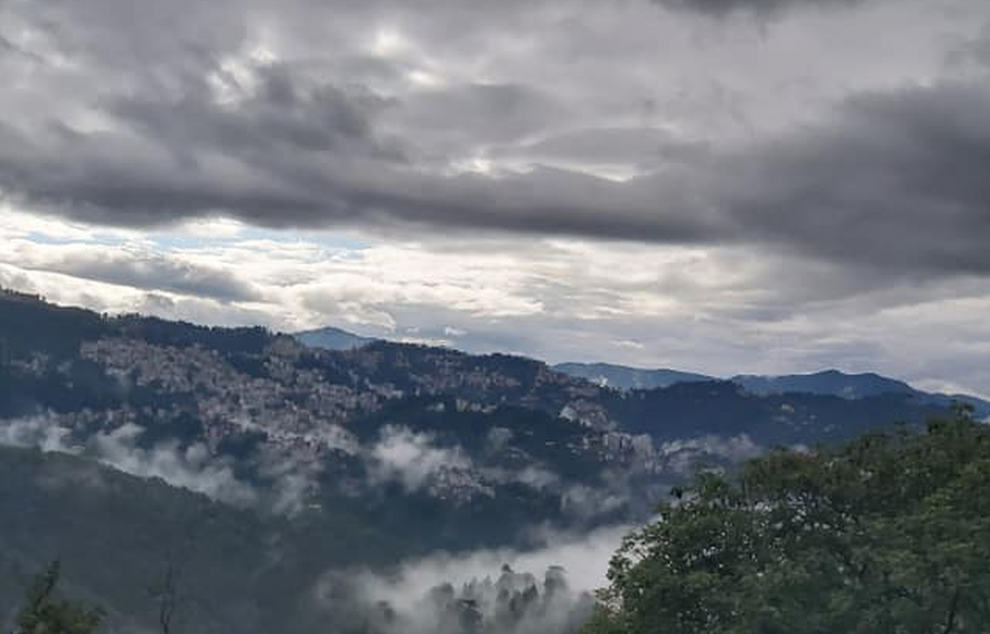 The weather in Shimla has taken a turn for the worse as heavy rains and snowfall continue to lash the region. The Meteorological Department has issued an orange alert for the area, warning of more bad weather until at least May 8. The Darcha-Shinkula-Zanskar road, which connects the Zanskar valley of Ladakh, has been closed due to fresh snowfall, while high peaks in Kullu and Lahaul have turned white due to intermittent snowfall.
The rainy season continues in low-lying areas, causing problems for locals and tourists alike. The drop in temperature has been significant, with February-like weather being felt even in May. Shimla's minimum temperature is currently 8.6 degrees Celsius.
According to the Meteorological Center Shimla, heavy rain is forecast in many parts of the state, including Shimla, Sirmaur, Solan, Mandi, Kullu, Kinnaur, Kangra, Chamba, Hamirpur, Una, and Bilaspur, during the next few hours. The possibility of bad weather in the state remains until May 8, with another fresh Western Disturbance likely to be active on the 5th.
During the last 24 hours, several areas in the state recorded rainfall, including Joginder Nagar with 47 mm, Kothi with 26 mm, and Manali with 24 mm.
The heavy rain and snowfall have disrupted daily life, and travellers are advised to exercise caution while driving on the roads.