Mandi: The week-long famous traditional International Shivratri fair of Mandi began today as Himachal Chief Minister Jai Ram Thakur formally announced the opening of the Mela at historical Paddal ground at Mandi.
While addressing the gathering at Paddal stadium, the Chief Minister said that fairs and festivals were the integral part of our rich culture and traditions and deeply imbibed in our life. He said that Mandi Shivratri once was the main attraction for trade and business also. He said that the life of the people of the state revolves around the local Gods and Goddesses and they were inseparable part of the people.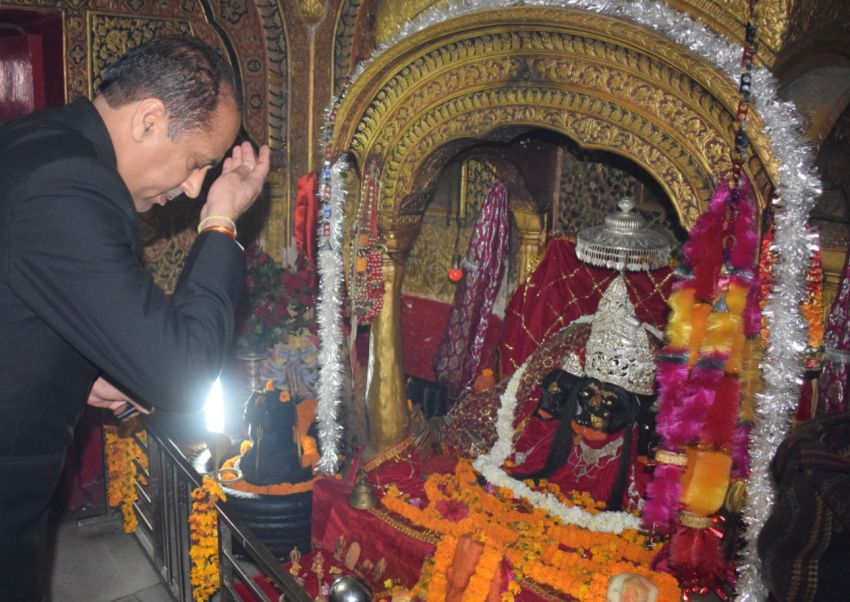 The Chief Minister said that Shivratri Fair was a befitting example of union of Dev (God) and Manav (Human) that is reunion of humans and deities. He said that all the celebrations and ceremonies held during this Fair were organized as per the age old tradition. Chief Minister said that the State Government recently accorded the International Level status to the Shivratri Fair.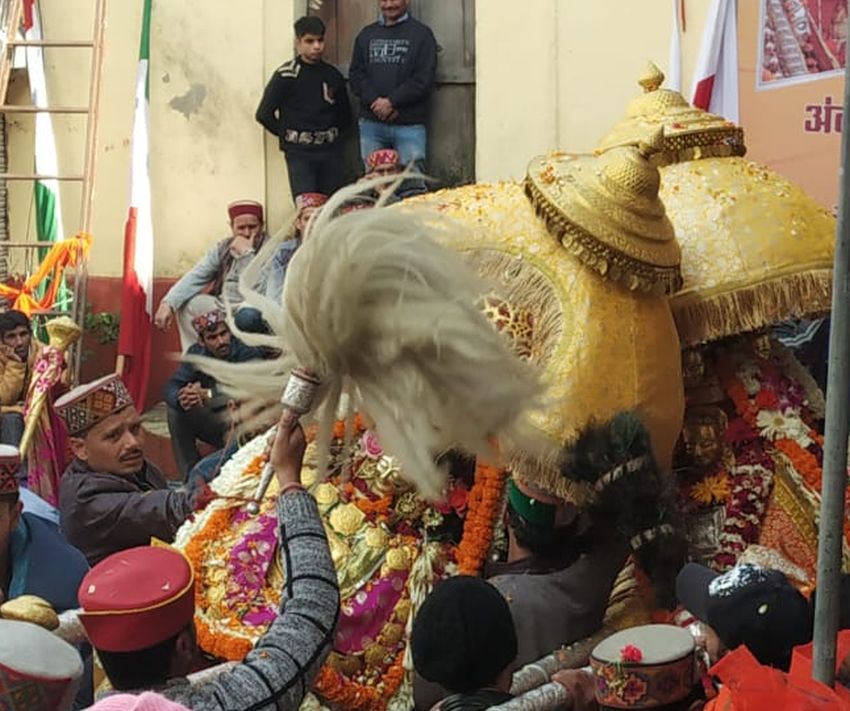 The Chief Minister announced enhancement of honorarium of Bajantri and Nazrana of the Deities by ten percent. The Chief Minister also released a souvenir brought out the Organising Committee of the festival on the occasion.
Earlier, after paying obeisance at the famous Madho Rai temple the Chief Minister participated in the traditional 'Jaleb' (Shobha Yatra) of Shivratri fair which began from Shri Raj Madhav Temple and ended in Paddal ground. Chief deity Madho Rai led the procession of local deities.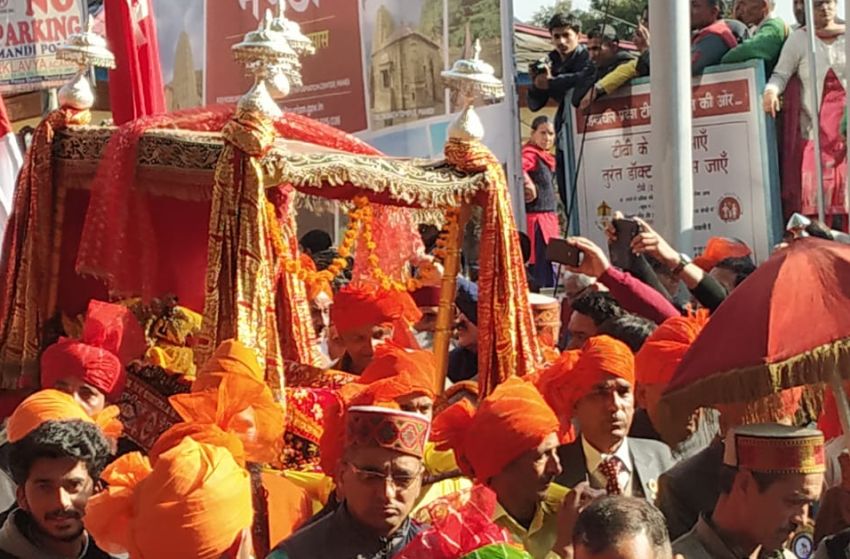 As many as 216 Devtas participated in the 'Jaleb', the traditional Shobha Yatra, from almost all corners of the district.
Earlier, the Chief Minister participated in Pagri Ceremony and Pooja at Shri Madhav Temple and presided over the Shoba Yatra from Shri Raj Madhav Temple to Paddal Mela Ground.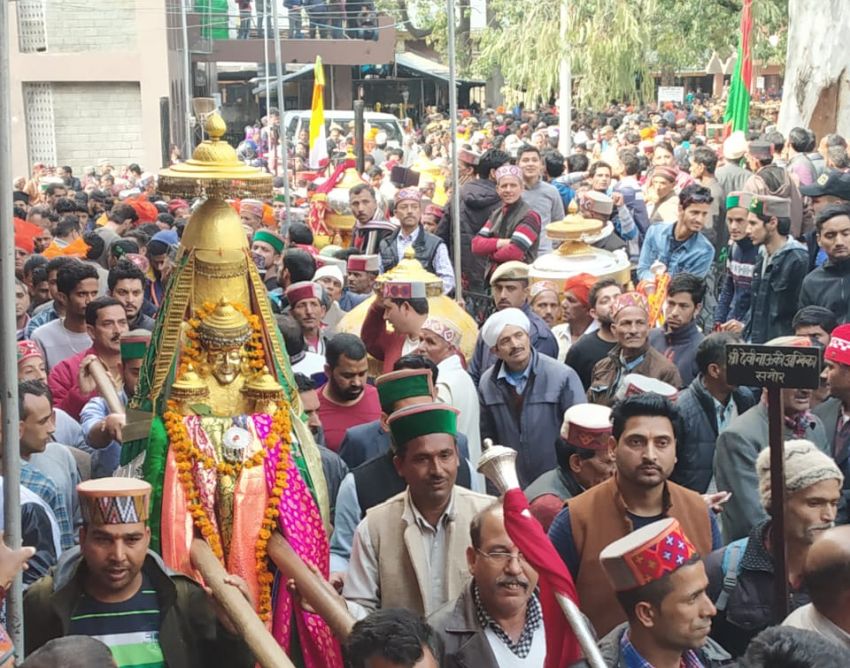 Picture Courtesy: Kanav Vaidya