In a major breakthrough against the thriving underground liquor trade, the State Tax and Excise Department have unleashed a series of relentless raids, resulting in the seizure of an astounding 8 lakhs milliliters of illicit liquor. The recent multi-district operations conducted in Kullu, Mandi, Baddi, Solan, and Nurpur districts have dealt a significant blow to the clandestine networks responsible for smuggling and distributing illegal alcohol throughout the region.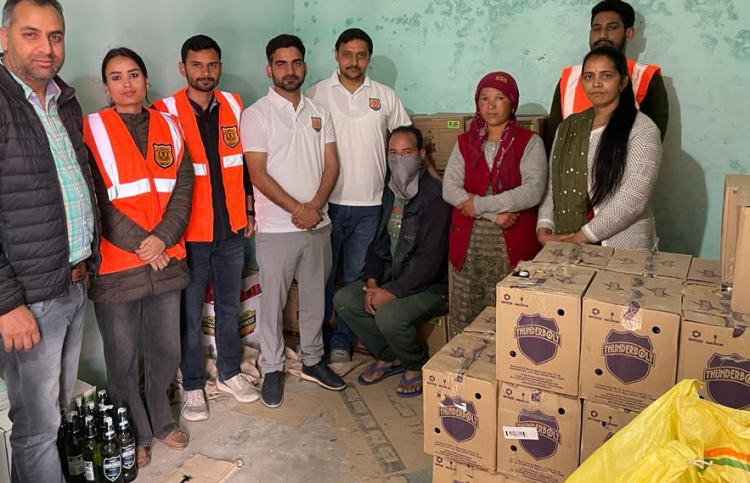 Excise Commissioner Yunus confirmed the success of the operation, highlighting the department's unwavering commitment to combating the illicit liquor trade. The raids were conducted in close coordination with law enforcement agencies across the districts, and the results have been commendable.
Under the supervision of the Police district in Nurpur, joint raids were carried out in several areas including Ulehariyan Khanpur, Basantpur, Gagwal, Barota, and Thakurdwara. These targeted operations led to the confiscation and subsequent destruction of a whopping 30,000 liters of raw liquor, known as Lahan. The crackdown also resulted in the seizure of 10 liters of Lahan from Bhulpur Ulehariyan, leading to the registration of an FIR against the accused under the Himachal Pradesh Excise Act 2011.
The Assistant Commissioner of Kullu, acting on specific information, inspected suspected premises situated on Banogi-Kullu Beasar Road. This meticulous operation proved fruitful, as a total of 588 bottles of English liquor and 369 bottles of beer, intended for sale exclusively in Punjab, were seized. The case has been registered at the Kullu Police Station under section 39 of the law. Additionally, in other districts, 148 bottles of illegal liquor were confiscated, resulting in the filing of cases under the Excise Act of 2011.
In response to the success of the raids, the Excise Commissioner has directed other districts to take stringent action against the sale of illegal liquor. This proactive approach aims to curb the illegal liquor trade and ensure the safety and well-being of the community. The Excise Department remains resolute in its commitment to cracking down on the production and trade of illicit alcohol.
The successful raids and seizure of 8 lakhs milliliters of illegal liquor mark a significant achievement for the State Tax and Excise Department. Their resolute determination in tackling the illegal liquor trade sets a strong precedent and sends a clear message that such activities will not be tolerated.