Shimla: The Congress party has released its manifesto for the Shimla Municipal Corporation elections, outlining its vision for a cleaner, greener, and more organized city. In a manifesto released on Tuesday, the party has pledged various initiatives aimed at improving the quality of life for Shimla's residents and visitors.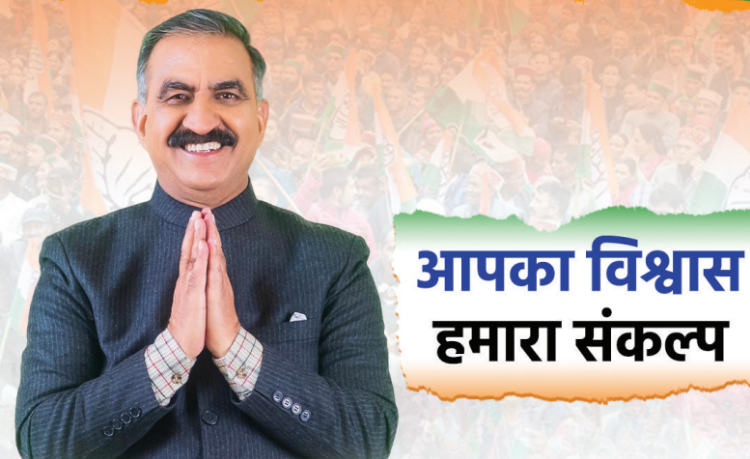 One of the key promises in the manifesto is to ensure uninterrupted clean drinking water supply throughout the city. The Congress party also plans to construct parks in every ward of Shimla, set up community centers, and establish a drug de-addiction center in the periphery of the Municipal Corporation.
In terms of transportation, the party has emphasized the need for ambulance roads in every ward and taxi facility from all wards to hospitals and other identified places in the city. Additionally, the Congress party plans to introduce e-buses and e-rickshaw facilities in the city, along with extending the time of night bus service.
The manifesto also highlights the party's focus on healthcare and social welfare. It promises to provide health care van facilities for the elderly at their doorstep, build old age homes and houses for the destitute and homeless poor, and construct indoor stadiums. The Congress party also aims to shift the grain market, vegetable market, transport area, and wood depots from Shimla city to a suitable location nearby.
In an effort to promote sustainable practices, the Congress party plans to increase the number of street and solar lights, make underground electrical wiring, and create cycle tracks in various parts of the city. Additionally, the party pledges to keep dhabas open 24 hours at key tourist places and extend restaurant timings during night time.
The manifesto also includes measures to support businesses, such as waiving rent and garbage charges for traders of the commercial premises and shops in the Municipal Corporation affected by the COVID-19 pandemic.