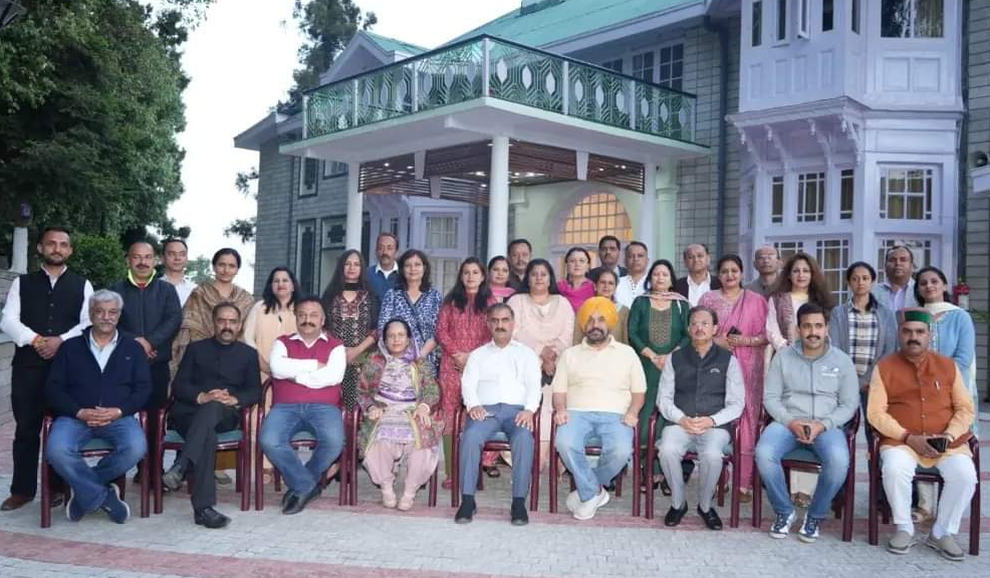 In a major development, Councillor Surender Chauhan from Chhota Shimla ward has been elected as the Mayor of the Shimla Municipal Corporation. The Shimla MC elections were held recently, and Chauhan was elected unopposed. Councillor Uma Kaushal from Tutikandi ward was appointed as the Deputy Mayor.
The Shimla Municipal Corporation swearing-in ceremony of the newly elected councillors was attended by Industries Minister Harshvardhan Chauhan, Education Minister Rohit Thakur, Panchayati Raj Minister Anirudh Singh, Shimla Urban MLA Harish Janartha and Barsar MLA Indradutt Lakhanpal. Shivam Pratap Singh administered the oath of office and secrecy to the newly elected councillors.
The Congress won an absolute majority in 34 wards in the Shimla MC elections, Congress won 24 seats, while the BJP won in 9 wards. The CPI(M) won one seat in the elections.
The newly elected councillors have a significant responsibility to ensure the development of Shimla. The Shimla Municipal Corporation plays a vital role in the development of the city. It is responsible for several crucial functions such as solid waste management, water supply, sanitation and roads.