Following their loss in the Shimla Municipal Corporation Elections, the BJP has made serious allegations of misconduct against the Congress party. BJP State President Dr Rajeev Bindal accused Congress of misusing government power and bringing in votes from different parts of the state to secure their victory. He claimed that thousands of votes were cast illegally in the Municipal Corporation area and that the Congress party won through the misuse of power.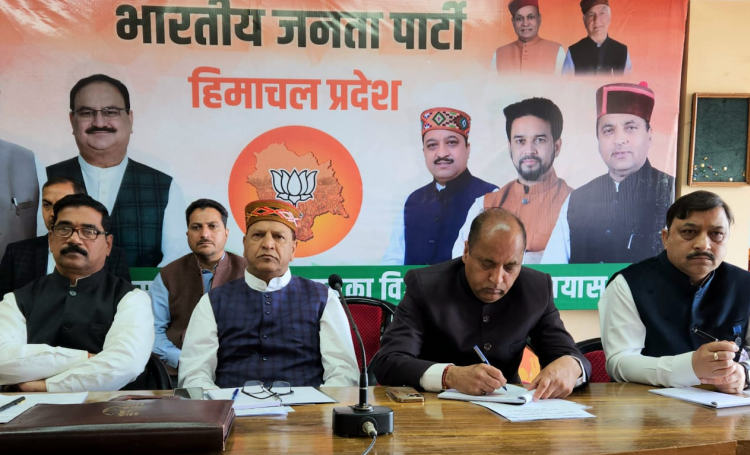 The BJP held a special meeting at their Shimla office to discuss the elections, which was attended by Former Chief Minister and Leader of Opposition Jairam Thakur, former State President and MP Suresh Kashyap, and other party seniors. The BJP MC candidates of 34 wards were also present.
During the meeting, Siddharthan, the BJP Organization General Secretary, lauded the party's efforts during the elections and emphasized that they fought with full force. However, Jairam Thakur urged the workers to start preparing for the upcoming parliamentary elections and work together to remove deficiencies in every polling booth.
The BJP alleged that the Congress party tampered with the roster of Shimla Municipal Corporation and influenced the elections by giving instalments of DA to employees and announcing the regularization of jobs of various posts. They claimed that the Congress completely misused their power to win the elections.