Mandi: In a major catch, one person has been arrested with 8.25 kg cannabis (charas) in Mandi district.
The accused has been identified as Ramesh Chand (29), a resident of Thaltu Khod village in Padhar Tehsil, Mandi.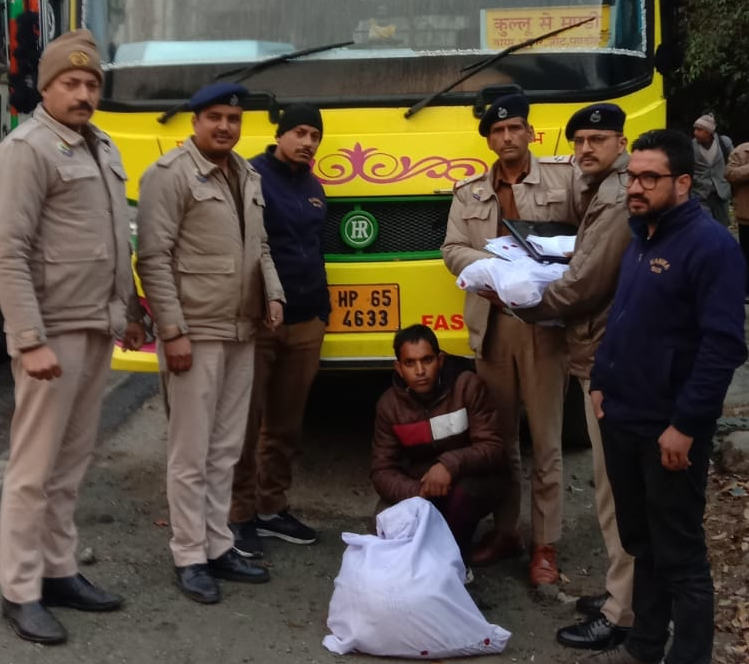 According to police, the accused was travelling to Mandi from Kullu in a private bus. When the bus reached near Bhayoli Chowk, police stopped it for checking.
During the check, police found a rice sack in the possession of the accused in which he was carrying the contraband. After this police seized the contraband and immediately arrested the accused.
Superintendent of Police (SP) Mandi Shalini Agnihotri confirmed the report and said a case under section 21 of NDPS act has been registered against the accused. She said that further investigation is going on and the accused will be presented in court on Saturday.