Shimla: Himachal Chief Minister Jai Ram Thakur on Friday presented a ₹51,365-crore tax-free budget for the financial year 2022-23.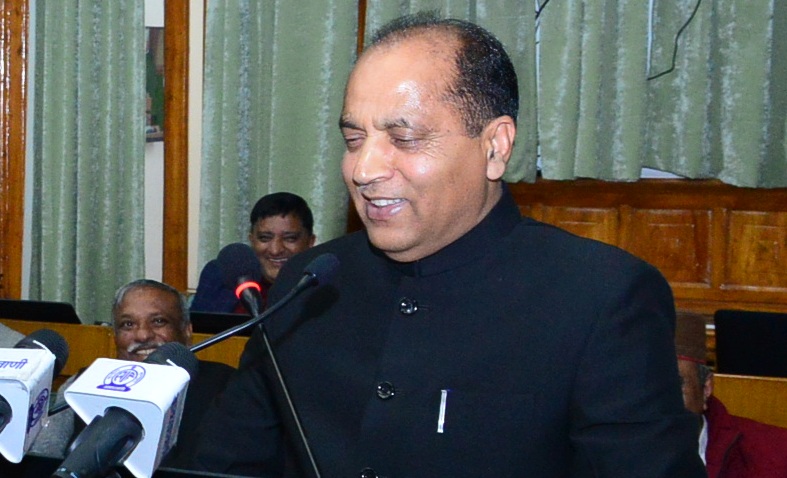 Presenting the fifth and the last budget of the state BJP government, CM Thakur has tried to appease every section with a focus on the social sector.
There is a nominal increase of 2.3% (₹1,173 crores) in the budget as compared to the previous budget of ₹50,192 crores.
With the total revenue receipts estimated to be ₹36,375 crore and total expenditure pegged at ₹40,278 crores, the revenue deficit is estimated to be ₹3,903 crores.
The fiscal deficit is expected to be ₹9,602 crore, which is 4.98 per cent of the state's GDP. As per the revised estimates for 2020-21, the total revenue surplus for the 2021-22 fiscal was ₹278 crore.
According to the 2022-23 budget, out of every ₹100, ₹26 will be spent on salaries, ₹15 on pensions, ₹10 on interest payment, ₹11 on loan repayment, ₹9 on a grant to autonomous bodies and the remaining ₹29 on capital expenses and other activities.
The CM announced 30,000 new jobs in 2022-23.