Rs 2298-cr spent to widen 435km road, 197-cr on periodic maintenance, 74 black spots removes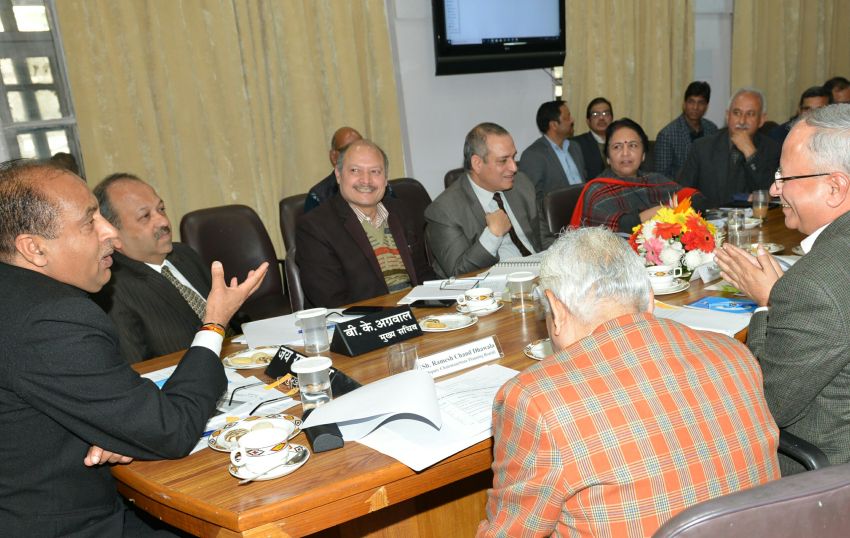 Shimla: The state government has spent Rs. 2298 crore on widening of 435 kilometres roads under HP State Road Projects (HPSRP) Phase-1 and Rs. 197 crore on periodic maintenance, removing 74 black spots and 25 black spot improvement having a total road length of 1484.79 kilometres.
In a review meeting of external aided projects being implemented by Public Works, Tourism, Forest, Technical Education, Horticulture, Agriculture, Irrigation and Public Health, Power and Urban Development, the Chief Minister said that under tranche-I of HPSRTP-II five roads viz. Barotiwala-Baddi-Sai Ramshahar, Dadhol-Ladraur, Raghunathpura-Mandi-Harpur-Bharari, Mandi-Rewalsar-Kalkhar and Nore-Wazir-Bowli of the State having total length 127.95 kilometres on which Rs. 750 crore would be spent.
Taking stock of the developmental projects of the Forest department, he said that kfW assisted H.P. Forest Eco System Climate Proofing Project was being implemented in the state by spending Rs. 308.45 crore with the objective to minimize the negative impacts and risks of climate change, increasing bio-diversity of the treated Himalayan Eco Systems and ensuring income in rural areas for sustainable management of natural resources.
He said that the JICA assisted Rs. 800 crore project for improvement of H.P. Forest Eco Systems Management and Livelihood, World Bank assisted Rs. 700 crore Integrated Development Project for source sustainability and climate resilient rain-fed agriculture were also being implemented in the State. He directed the officers to ensure peoples participation so as to make these projects success.
The Chief Minister said that Rs. 534 crore H.P. Skill Development Project was being implemented with a view to provide skill training to the youth to enable them to earn livelihood. He said that target has been fixed for upgradation of 50 ITIs from SCVT to NCVT across 25 trades and establishing a women polytechnic. The training would be provided to 2880 youth under B.Voc and six city livelihood centres besides seven rural livelihood centres would be set up in the State.
Jai Ram Thakur said that 20 tourism projects have been completed in the different parts of the State while eight more projects would be completed by next financial years. These include creation of heritage circuit, Jwalaji Town, creation of centre for traditional arts and crafts in Kullu district and restoration of Shimla Mall road extension. He said that three tourism projects would be completed by 2020 which includes tourist culture centre, Janjehli, conservation/restoration and rehabilitation of Bantony Castle in Shimla and beautification of ancient temples and surrounding areas at Rampur Bushair in Shimla district.
The Chief Minister Jai Ram Thakur asked for proactive approach for timely completion of ongoing external aided projects, and asked line officers and implementing agencies to ensure quality while executing projects.
The Chief Minister asked the officers to ensure time bound completion of these projects so that more such projects could be posed for external funding. He said that the line departments must ensure effective coordination with externally funding agencies so that development of the State could be accelerated further.
Chief Secretary B.K. Agarwal assured the Chief Minister that administration would ensure that all the externally aided projects were completed well in time besides maintaining quality.