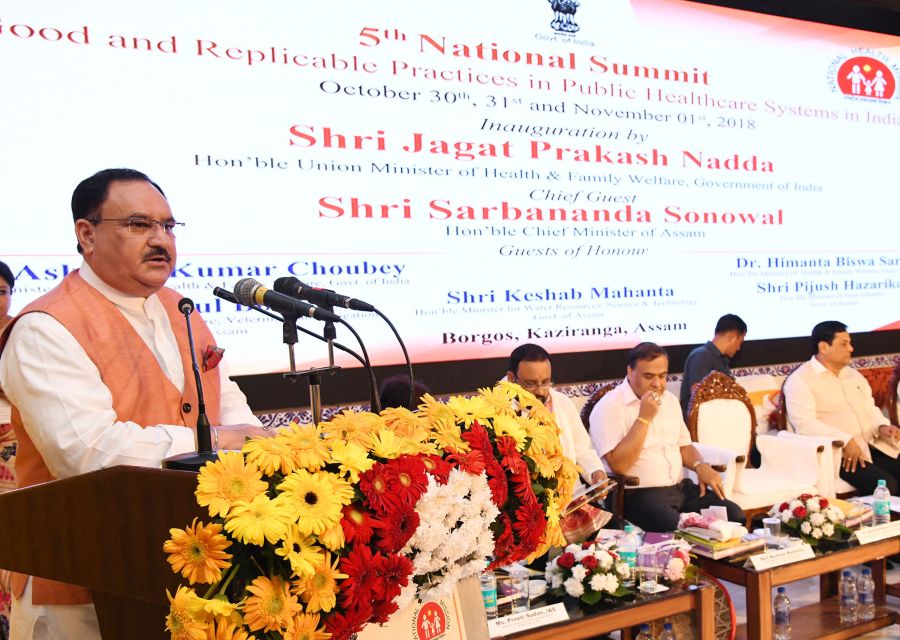 Himachal Pradesh has registered Highest Annual Decline in Neonatal Mortality Rate 2015 vs 2016 among states. Decline was 15.8 percent, while Tamil Nadu and Delhi registered decline of -14.3 percent.
In the 5th National Summit on "Good & Replicable Practices & Innovations in Public Health Care Systems in India" at Kaziranga, Assam today, Himachal also awarded for registering highest annual decline in Under 5 Mortality. The hill state has recorded decline by 18.2 percent.
Himachal Pradesh has awarded for improved performance in National Programme for Prevention and Control of Cancer, Diabetes, Cardiovascular Diseases and Stroke (NPCDCS) along with the Haryana. Himachal Pradesh also begged award for best performing States in the category of indoor services (based on change of IPD/1000 population from 2016-17 to 2017-18-HMIS).
Union Health Minister JP Nadda inaugurated the National Summit. Nadda said the government is always focused on promoting innovative approaches. He said that we must match speed, skill and scale to get the desired results.
Referring to the world's largest health insurance scheme – Ayushman Bharat-Pradhan Mantri Jan Arogya Yojana (PMJAY), Nadda said the scheme has been able to benefit around 1.5 lakh people within the first month of the launch of the programme. Nadda emphasized on the need for IT initiatives in the health sector.
Health Minister Vipin Singh Parmar reiterated the state government commitment for making Himachal Pradesh as the model state in the health sector. Parmar said that the state government has taken initiatives to ensure its fulfil its promises during last ten months.