Landslide closed 923 roads, Educational institutions to close on 14 August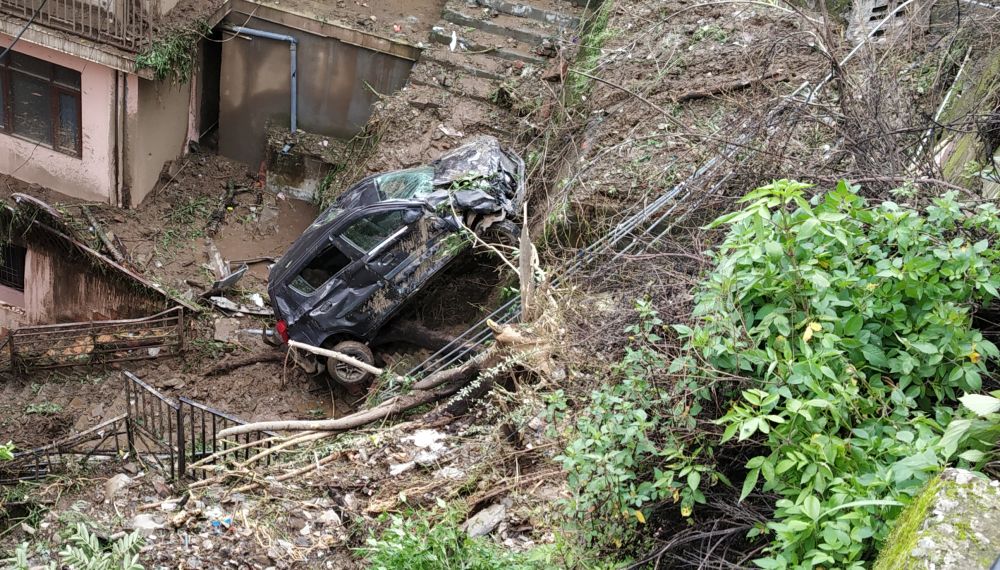 Incessant rain from last 24 hours has wreaked havoc across the state. As per report 923 roads were closed due to landslides in the state including six national highways while many vehicles have been damaged in the landslides and floods. The State has suffered a loss of Rs. 775 crore in the State due to heavy rains.
As per information 16 casualties have been reported so far from various districts including one each in Bilaspur and Una districts, two in Hamirpur, four in Mandi and eight in Solan district.
Following the heavy rainfall schools in Solan, Shimla, Kullu, Mandi and Kangra were closed for Monday and now the state government has decided to keep the educational institutes closed on 14 August for the safety of the students keeping in view the prediction of bad weather.
The Manali national highway was blocked due to constant landslides and the administration has pressed man and machinery to clear the road on war footings. In Kangra district, traffic was affected on 85 roads and most of these would be cleared by Monday evening. Pathankot-Mandi road has been cleared for light vehicles and the people stranded in Lambagaon were being rescued by the administration.
In Solan district 102 roads have been damaged in the district out of which traffic has been restored on 62 roads. The Kumarhatti-Nahan road has also been reopened for light vehicles.
In Bilaspur district, Swarghat national highway and Bilaspur-Shimla road has also been made through for traffic while the work on restoring the interior roads was on progress. In Kinnaur district, Maling Nallah and Skibba roads have been restored and the road to Sangla valley would also be made through by today evening where few tourists are stranded.
In Lahaul-Spiti district, Sumdo-Kaza-Gramphu road is blocked due to landslide and Meling-Kaza road has been restored.
The state government has released Rs. 96.50 crore for relief and rescue operation in the state following losses to human life and the property due to heavy rainfall during last 24 hours. The administration has directed no tourist or local person go along river banks.
Chief Minister directs for immediate restoration of roads, water and power supply
Chief Minister Jai Ram Thakur today presided over the meeting with the senior officer of the state government to review the situation arisen due to heavy rains in the state. The Chief Minister directed the officer to deploy adequate man and machinery at landslide prone areas along national highway and state highways so that the commuters did not face any difficulty.
The Chief Minister directed the IPH department to immediately restore water supply schemes so that people does not face any difficulty. He also directed the State Electricity Board Ltd. to ensure immediately restoration of power supply.
Jai Ram Thakur said that adequate supply of essential commodities would be ensured and directed the officers to immediately remove unsafe trees so as to avoid loss to life and property. He said that toll free no. 1077 has been established so that information prediction regarding damages due to rains could be provided.
Chief Minister directed the officers to ensure that transportation of apple was not effected due to roads blockage. He directed the officers of PWD to ensure immediate restoration of roads damaged due to rains in apple growing areas.