To facilitate tourist, the state government has decided to connect Rohtang Pass with heli Taxi services. Chief Minister Jai Ram Thakur, in a public meeting at Bali Chowki in Seraj Assembly constituency of Mandi district on the occasion of the 'Him Resham Utsava' organized by Industries department, said the Heli-Taxi service would be started from Manali to Rohtang to facilitate the tourists.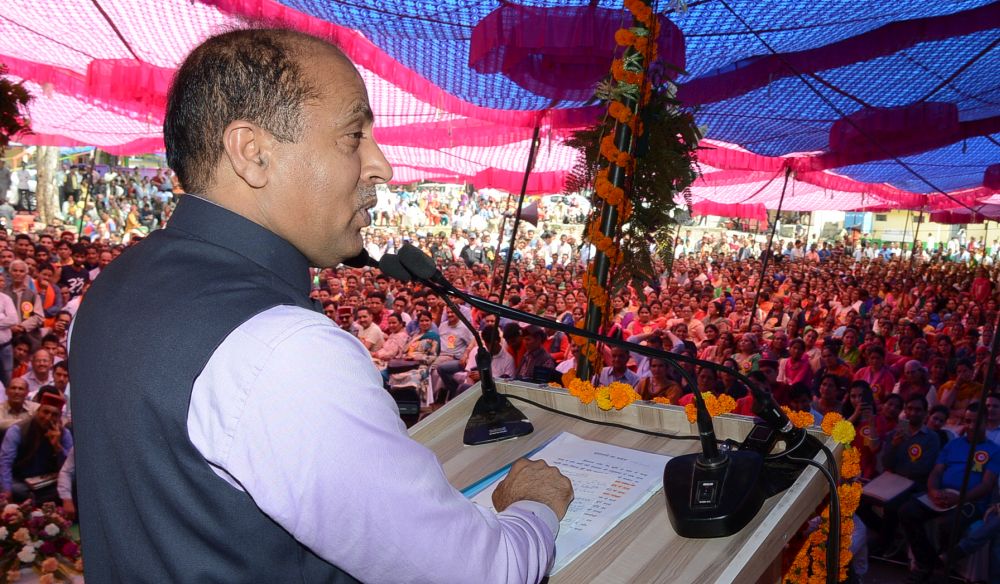 The Chief Minister said the Heli-Taxi service would also Dharamshala to Chamba and Dalhousie and from Manali to Chandigarh. Jai Ram Thakur said
"State government was making all out efforts to give new dimension to the tourism sector in the state by strengthening the infrastructure and other facilities. He said efforts were being made to develop unexplored destinations to attract the tourists that would not only generate more revenue to the state but would also provide ample self-employment opportunities to the youth."
Thakur said the state had opened Seri Entrepreneurship Development and Innovation Centre (SDDIC) in the remote area of Mandi district to provide an opportunity to the people to connect with silk industry for self-employment. It is one of the industries where people can work from home for enhancing their income besides contributing in a constructive manner towards development of their village and state as a whole. He said especially women would be benefited with this centre as after getting training from here, they would be able to contribute towards family income.
Jai Ram Thakur said the state government has launched 'Silk Samagr' project to promote sericulture and silk weaving and a provision of Rs. 50 crore had been made under this scheme for current fiscal to benefit farmers. Besides, a sum of Rs. 10 crore and Rs. 3 crore would be released under Scheduled Caste Sub Plan and Scheduled Tribe Sub Plan respectively.