New Delhi: Chief Minister Jai Ram Thakur today called on Prime Minister Narendra Modi and urged him to grant Industrial package to Himachal Pradesh on the lines of north eastern states.
The Chief Minister also urged that rail network in the state should be strengthened and pace of work accelerated on Rohtang tunnel so that the tunnel is open throughout the year for local residents and the tourists visiting the valley. He also urged for construction of International level air ports in the State.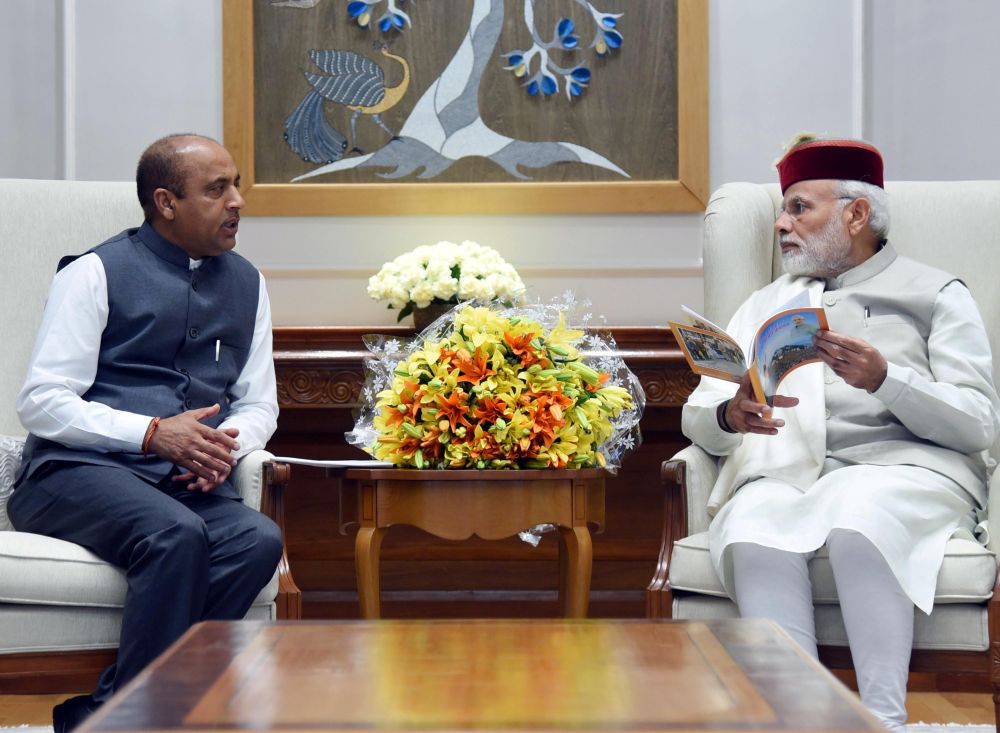 Prime Minister Narendra Modi assured all possible support for the developmental needs of the state. Modi suggested Chief Minister to identify two to three such areas in the state and work prominently in them to become role model for the entire country.
During the meeting Chief Minister urged the Prime Minister to provide more funds to the State under phase-II of UDAN Yojna so that residents of the state could take benefit of the scheme and more tourists could visit major places of the state under the scheme.
Chief Minister also sought help of the Central Government for exploiting immense power potential of the state and urged that permission should be enhanced from one hectare to five hectare for forest clearance.
Chief Minister apprised the Prime Minister that the State Government has adopted Swarnim Himachal Dristi Patra as the policy document of the state. The State Government has made a historic initiative by launching 30 new schemes in its first budget.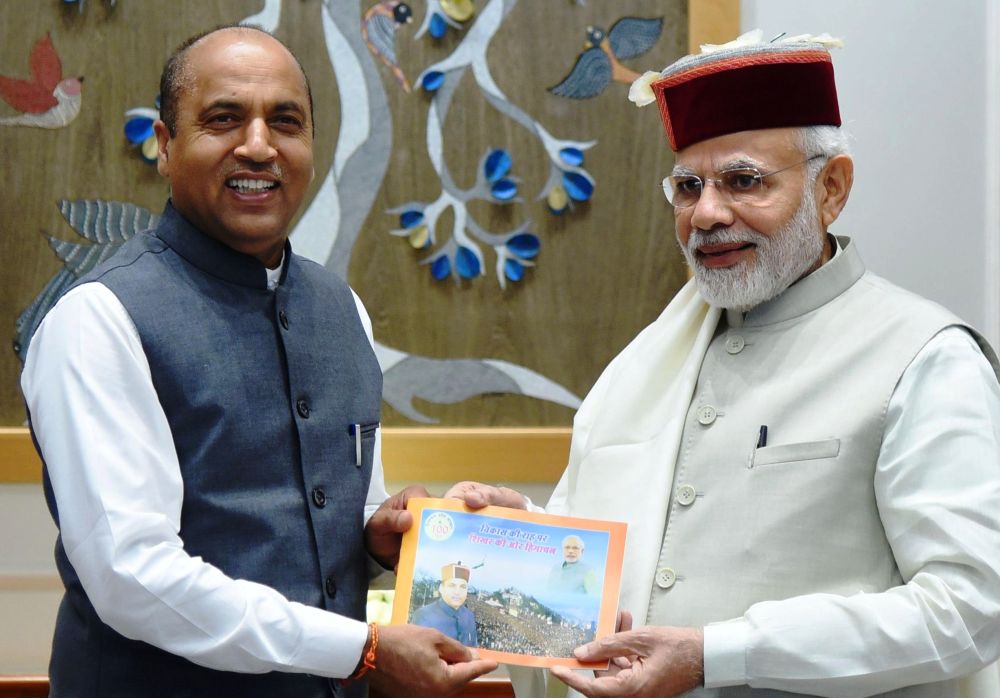 High level Civil Aviation team to visit State for possibility of International Airport
The Chief Minister also met Union Civil Aviation Minister Suresh Prabhu and raised demand of construction of International Airport in Mandi district. As per official communique the Union Minister instructed officials of the department to send a high level team soon to Himachal Pradesh to select suitable site, keeping in mind, technical parameters required for International Air Port.
The Chief Minister also informed the Union Civil Aviation Minister that the three airports in the State at Shimla, Bhunter and Gaggal could not be expanded due to unavailability of land and state of the art technology. Besides flights to these airports are also irregular due to which tourists are not able to benefit from these flights. The Chief Minister also urged the Union Minister to take appropriate steps for extension of Shimla, Gaggle and Bhunter airports so that the network of Airports in the State could be strengthened.